This year, Shirley Maclaine sasses onto the scene of our favorite soap opera and starts busting chops, American-style. Of course, what all reasonable people are excited about with the third season of the Brit hit is some warring between the Dowager Countess and Cora's American momma. If you don't understand a word of what I just typed, get thee to PBS and catch up before the January 6 premiere. You're welcome.
Here's some excerpts from Maclaine's interview with the Saturday Evening Post:
On being a fan of Downton Abbey:
Actually I hadn't even watched it until my hairdresser told me how much she loved it. So I tuned in. Shortly afterward, they signed me to play Martha Levinson so I sat down and viewed them all…and I just became addicted.
On dressing for DA:
Those authentic costumes took some work. The corsets were really demanding and the buttons on everything were so small. I understood the class system after getting ready every morning to go on set. I realized women of that time couldn't get it together without a couple of servants.
G/O Media may get a commission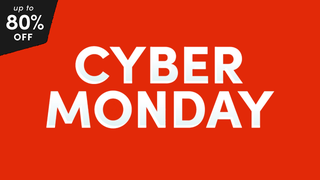 up to 80% off
Wayfair - Cyber Monday
On acting with Dame Maggie Smith, who plays the amazing and perfect Dowager Countess:
We get along famously. She told me that we had met 40 years ago backstage at the Oscars next to the catering table. I was up for something, and there was this big chocolate cake sitting there. And somebody else won. Maggie said, 'You know what you did, dear? You tucked right into that chocolate cake and said, "#*&% it. I don't care if I'm ever thin again.' I didn't remember it. Maggie has a better memory. She's one year younger than I am.
Ugh, I can't hardly wait for this clash of the titans! Unleash the wise crackin' (ladies)!