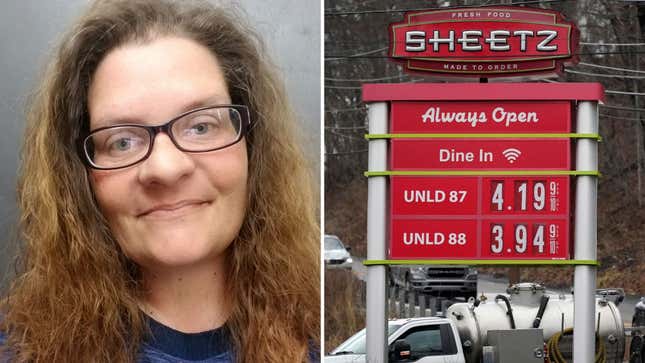 This week, the devastating story of Rose Marie Counts went viral. Counts, a former Sheetz employee from Circleville, Ohio, wrote on Facebook that she was forced to leave her job at her local Sheetz because her teeth—many of which are missing because her ex-husband knocked them out of her mouth, she said—violated the convenience store chain's "smile policy."

On Wednesday, less than 24 hours after Jezebel and Insider reported on Counts' departure, a Sheetz spokesperson reached out with a heartening update: They've scrapped the policy. "Our culture at Sheetz has always been centered on respect and putting our employees, customers and communities first," Stephanie Doliveira, executive vice president of People and Culture at Sheetz, wrote in a statement. "As a family owned and operated company, nothing is more important than creating an environment that is inclusive and supportive of all of our employees. Recently through employee feedback, we have learned that the smile policy is not aligned with these values from their perspective. We agree. Effective immediately, this policy is discontinued."
The company's "smile policy" previously forbid employees from working with "obvious missing, broken, or badly discolored teeth," unrelated to a disability. Staffers were given just 90 days to make the required amendments. In an interview with Insider, Counts recalled that the manager asked her for a detailed timeline showing when the procedures would take place and how much they would cost. Instead, she opted to walk away. Counts was waiting for a permanent denture for her missing and broken teeth—dental work Sheetz insurance would reportedly have partially covered—but until that procedure was to take place, she couldn't afford temporary dentures.
"Dental work is really expensive, even on Sheetz's really good dental plan," an anonymous employee told Insider.
"Even though I am good at my job I can no longer be a frontline employee with the company because of my smile," Counts wrote in a Facebook post. In accompanying audio she shared of a meeting with the store manager, the manager can be heard telling her that while she heard "wonderful things" about Counts from customers, she was not to return to her role behind the register.
"I feel like my job performance should be enough," Counts replied, stating that she felt compelled to seek employment elsewhere. "I don't feel like I should have to justify myself because of my looks."
Insider reported that, initially, the company was reviewing its "smile policy," but a spokesperson defended Counts' manager, stating that she "was handling this type of situation for the first time."
On Wednesday, Counts shared an update on Facebook that Sheetz contacted her in the wake of the news coverage and told her she still had a job at the store should she want it. "And if I stay working there that they would pay for my dental work," she added, noting that she politely declined and instead opted to receive care from a cosmetic dentist in New York who'd reached out to her.
Doliveira wrote that in the future, Sheetz is committed only to ensuring its policies are "equitable and celebrate the diverse experiences, individual identities and unique perspectives of our employees."