Shade. What is it? What is it not? Is it necessary? Recently, I have been troubled by the cavalier and largely incorrect ways that many have been using the term "shade." The same people who thought Miley Cyrus was good at twerking have helped dilute shade into pretty much any instance where one person insults another. Somebody must dedicate themselves to preserve the integrity of the definition of shade. And that somebody is me.
Hello, and welcome to Shade Court. I am the Mostly Honorable Judge Kara Brown presiding.
To regulate shade, we must first define it.
True shade can make the receiver question the validity of their entire existence on this Earth while tapping into all their personal doubts. It's often a slow burn; if done correctly, you might not even realize you've been shaded until days later. You don't have to fully articulate the insult because the other person will be able to fill in the blanks based off of their own insecurities.
Let me now point to the Magna Carta of shade as described by the esteemed Dorien Corey in Paris Is Burning:
"Shade is, I don't tell you you're ugly but I don't have to tell you because you know you're ugly. And that's shade."
G/O Media may get a commission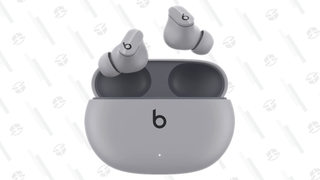 If you've been looking to an alternative to the Pledge of Allegiance, there it is.
Here's a more concrete example: Imagine that your annoying work "friend" comes in one day carrying a brand new, very expensive handbag that you absolutely hate.
You could say: Wow, that bag is not cute. Why did you even buy it? But that would probably be incredibly awkward and lead to a fight. That is not shade; that's outright hostility.
Instead, if you wanted to insult her bag by using shade, you could smirk: You're always so adventurous when it comes to fashion. I could never take the risks that you do. I admire that. (The implication, obviously, is that her bag is fugtrocious and you wouldn't be caught dead with it.)
Since many seem quite confused as to what is and isn't shade, I am here to right these wrongs and bring some justice back to the gloriously rude craft of throwing shade.
Shade Court Docket #2014JZ000001
The Case: Taylor Swift and Jon Cleese both appeared on a British talk show. During the interview, the topic of Taylor Swift's cat came up and John Cleese quipped: "Is that a proper cat, or is it damaged? That's the weirdest cat I've ever seen in my life."
The Defendant: E! Online
The Evidence:
The Deliberation: He straight-up called her cat weird looking. Not a ton of creativity there and absolutely no subtlety. Plus, Cleese seems to be making a good-natured joke. Shade can be delivered through joke form, but they're the kind of jokes that are funny to only one side of the fence.
The Ruling: This is not shade.
Shade Court Docket #2014JZ000002
The Case: When asked about her former RHOA castmate Kenya Moore, NeNe Leakes told The Real, "I generally don't talk about her... Nobody was talking about her a few years ago. And so now, you know, I know this is a blessing that we are all speaking her name today."
The Defendant: TooFab/TMZ
The Evidence: Nene Leakes of the Real Housewives of Messyville Atlanta appeared on The Real to talk shit about her castmates. I'm going to ignore Cynthia, just like they do on the show. When asked about the messiest of them all, Kenya Moore, Too Fab describes it thusly:
The former "Dancing With the Stars" diva also throws some major shade at Kenya.
The Deliberation: Some of Nene's most epically shady moments have come from her facial expressions alone, but she always proves herself to be a master of spoken shade as well. The line that really seals the deal is: I know this is a blessing that we are all speaking her name today. It's a bit overt to qualify as top of the line shade, but the many implications in that one line are pretty great. Nene is able to shade Kenya's entire career from her days as Miss USA to this very day with the suggestion that she has nothing better to do than be shaded by others more relevant.
The Ruling: Shaaaaaade, girl.
Shade Court Docket #2014JZ000003
Image via NPR.
The Case: In a teaser for the upcoming season of Comedy Bang! Bang!, The National made a joke at Arcade Fire's expense during a discussion about how much money they're willing to accept for a concert. "Who do you think you're dealing with here? Those pussies in Arcade Fire? The National get their check," one of the bearded men said.
The Defendant: Flavorwire
The Evidence:
The Deliberation: What messed these guys up in this particular instance is that they refer to Arcade Fire specifically by name. What would have made this really shady is if he had somehow found a way to imply who he was talking about without actually mentioning Arcade Fire. Mariah Carey is a literal savant at this. That shady songbird will let you know exactly what she thinks of you without ever mentioning your name—the implication being that not only are you not even worthy of being referenced by Queen Mariah, there's a good chance she doesn't even remember your name.
Another thing that hurts this case is a sentence from the article. The author Jillian Mapes writes: "Bands with orchestral sections can beef like rappers too, duh," thereby proving that she doesn't know what the hell she's talking about. When's the last time you heard an actual member of the hip hop community use the term "beef"? Regardless, "shade" and "beef" are two wildly different things and to compare this is to reveal that you have absolutely no business deeming anything "shade" or "beef."
The Ruling: Not shade—on a technicality.
Shade Court Docket #2014JZ000004
The Case: In the November issue of her magazine, Martha Stewart titled an article about pie "Conscious Coupling." This is, to some obvservers, a reference to Gwyneth's "conscious uncoupling" from her husband Chris Martin.
The Defendant:The New York Post
The Evidence:
The Deliberation: For better or worse, "conscious uncoupling" has become a part of our lexicon. However, the only real way you would know that Martha Stewart is taking a shot at Gwenyth Paltrow is if you have knowledge of their history of bad blood or if you're Gwyneth Paltrow, which is a near perfect execution of shade. She's taking a shot directly at Gwyneth Goopy Goop under the guise of a midly-clever, pop culturally-aware title. Also, using "conscious coupling" to describe pie is deliciously genius because lord knows Gwyneth Paltrow doesn't eat pie.
The Ruling: Grade A shade. I live to be shaded by Martha Stewart one day.
Images via Getty.
Top image by Tara Jacoby, featuring the shade artist at a young age. Got a shade-related question for Kara? Email her.