Radar Online is reporting that the sexual assault investigation into Ian Connor, a stylist and model associated with Kanye West and Kylie Jenner, has been dropped. As Jezebel reported in April, 23-year-old Emory University student Malika Anderson accused Connor of rape, but also said she believed the case would quickly be shelved by local police.
The Daily Mail also has a story today featuring allegations from a new accuser, a woman named Khaditia Diallo, now 19, who says that Connor raped her when she was 16 and a virgin.
Anderson originally alleged in a detailed blog post that in an incident at a home in Georgia, Connor penetrated her with his penis without her consent, after she very reluctantly agreed to let him perform oral sex.
Anderson also told Jezebel that while the incident happened in October 2014, she waited until December of the following year to report it, after she began receiving harassing tweets from someone she suspected was Connor.
"I had been thinking about reporting for awhile, but I just had been hesitant," she told Jezebel at the time. "But after that, I was just like, oh no. I've had to deal with so much because of this. I was so depressed and I went through a lot, and I was like, you're not about to come back and harass me anymore."
G/O Media may get a commission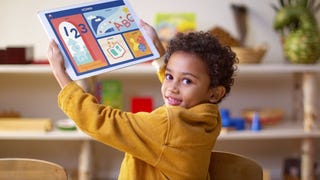 30-Day Free Trial
Homer Learn & Grow Program
Diallo told The Daily Mail that she met up with Connor in Manhattan after he DMed her on Twitter. Their first meeting was innocent, she said: the two walked through the park and then she went home. On the second occasion, about two weeks later, she says, he raped her:
Although Connor knew the 16-year-old was a virgin, Diallo claims he began pestering her for sex from the moment she arrived.

'He said, "Why did you come here if you're not going to do anything with me?" I just thought we were going to be hanging out,' she says. 'I wasn't ready to lose my virginity.'

But Connor had other ideas and, as Diallo tells it, after convincing the teenager to rub his leg, pushed her down on his bed and raped her.
Diallo told The Daily Mail Connor didn't use a condom, and alleges that he subjected her to "crude taunting," as the publication puts it, when the two ran into each other at party, where she says he showed her nude photos he'd taken without her consent.
After Anderson published her blog post, a Chicago singer named Jean Deaux also accused Connor of rape. Deaux didn't file a police report, but said she did give a statement to the detectives investigating Anderson's case; Anderson told Jezebel "other women" had also made statements. Diallo told The Daily Mail she was too afraid to file a police report.
Like Radar, The Daily Mail claims that Anderson's case has essentially been closed. She told Complex editor Steve Dool in April that she was told by Decatur County police that the case would likely be dropped, after what sound like rather half-hearted attempts to contact Connor:
"Then they tried to call Ian again to ask him again about coming in for questioning," she says. "But when they called him again, the number had been disconnected. So either he blocked it or he changed the number, I don't even know. And then after [the detective] said that, he said, 'Well, you know, unless you have any evidence, and we can't force him to come in for questioning, then there's not much else we can do right now, and the case is likely to be closed. It can be reopened if somebody else comes up, but if you don't have anything else to give us, then there's not anything else we can do.'"
A Dekalb County Police Department spokesperson reportedly told Radar the police "did not develop enough evidence to file charges during the investigation."
Connor is a prolific tweeter, and particularly fond of vague brags about his various enemies and their unsuccessful attempts to topple him. He launched off a few more of those Tuesday night, though it's tough to say if they're related to the case.

Anderson hasn't yet publicly commented on the Radar report. We've contacted the Dekalb County Police Department multiple times for comment and will update when we hear back.
---
Ian Connor models in Kanye West's Yeezy Season 3 fashion show in February. Image via Getty.