A woman who sued her husband's mistress has been awarded no damages after a court decided that neither the husband nor the mistress were in the wrong because the sex was paid for. Therefore, the ruling stated, the business transaction should have had no effect on the couple's "peaceful home life."
The decision, handed down in Tokyo after a woman sued a bar hostess for having sex with her husband for more than seven years—uh, that's not who you should be going after—has left the plaintiff with no money (she sued for $32,000) and no outlet for the emotional distress the cheating caused. (Again, the bar hostess may not be the person you should be going after if you want want to deal with the meotional distress aspect.)
According to the plaintiff's lawyer, the ruling sets a "vicious precedent" and UPI reports that a Japanese divorce expert has weighed in and stated that according to the law, both the cheater and the person he cheats with should be held "jointly responsible for the damages." Except that doesn't really make sense in the case of sex work (or non sex work cheating, either). The person a partner cheats with has no vested interest or responsibility to the hurt party, so suing them for money seems like it'd be a wasted effort. And the job of a sex worker is to provide a service, not to police their clients' morals or relationships. And the judge deciding the case seems to agree.
From UPI:
"The defendant had sexual relations with her patron only for business, like in cases of prostitution, and such conduct does not damage peaceful marital life," Shiseki had said.
"Even if the wife is disgusted by the act, it does not constitute a legal offense," the judge ruled.
G/O Media may get a commission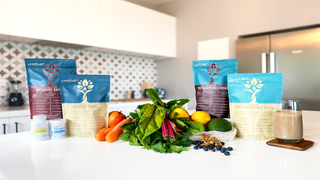 Sounds like the marital life isn't exactly peaceful, but I am not a judge so I do not know. The defendant, by the way, has claimed she's never had sex with the woman's husband.
---
Contact the author at mark.shrayber@jezebel.com.
Image via Shutterstock