The Senate has voted down a bill that would have banned abortion after 20 weeks. This is good news. It's also part of an elaborate build-up of infuriating political theater that will result in Congressional Republicans throwing a tantrum next week and shutting the government down over abortion.
The Senate voted 54-42 for the bill, dubbed the "Pain Capable Unborn Child Protection Act," which was based on the scientifically shaky idea that 20-week old fetuses feel pain; it would have needed 60 votes to pass. Three anti-abortion Democrats joined Republicans in voting for the measure: Robert Casey, Jr. of Pennsylvania, Joe Donnelly of Indiana, and Joe Manchin of West Virginia. The bill would have made allowances for rape, incest, and if the pregnant person's life was at risk, but it still most likely would have been challenged in court and struck down, as has been the case with a number of state-level 20-week bans. (The House eventually passed a 20-week abortion ban bill in May; you may recall they suffered a little setback when female Republican Congress members flatly refused to get on board with the original version.)
Despite its failure, anti-abortion politicians still saw getting the bill to a vote in the Senate as a huge step. As Politico points out, Senator Lindsey Graham had been trying to get the bill to a floor vote for some time, introducing a 20 week-ban bill earlier this year just weeks after a federal appeals court ruled that 20-week abortion bans are unconstitutional. Today, Graham held a victory lap press conference on its failure, accompanied by Marjorie Dannenfelser, the president of the anti-abortion Susan B. Anthony List.
The American College of Gynecologists and Obstetricians was also not fond of the bill. President Mark S. DeFrancesco, MD, issued a statement calling it "gross legislative interference:"
"We applaud today's vote by the U.S. Senate opposing a ban on abortions after 20 weeks. This bill would have represented a clear blow to women's access to needed reproductive services and was an example of gross legislative interference. Leading medical groups agree that a 20-week ban on abortion, if passed, would interfere with the patient-physician relationship at a time when women are in need of quality, compassionate care. These medical decisions should be made solely by women in consultation with those she trusts the most, including her gynecologist – not politicians.
The latest fight over a 20-week ban comes just after House Republicans voted to take federal funding away from Planned Parenthood. Senate Republicans have refused to follow suit, with Senate Majority Leader Mitch McConnell calling it "an exercise in futility." He added, "We've already voted one time in the Senate to try to defund Planned Parenthood. We knew the President wouldn't sign such a bill, so it will not succeed."
But House Republicans have said they'll refuse to sign a budget that doesn't defund Planned Parenthood. The 20-week ban vote, Politico says, was a "largely symbolic" move to try to appease very angry ultra-conservatives and keep them from shutting down the government. Ultra-conservatives like Senator Ted Cruz, who's making defunding Planned Parenthood a cornerstone of his presidential campaign:
G/O Media may get a commission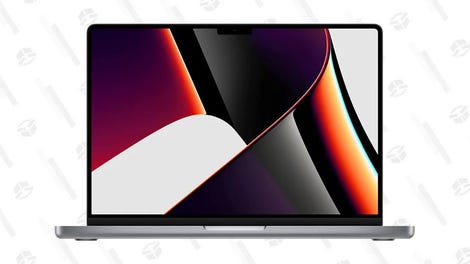 Save $300
2021 14" 1TB MacBook Pro
Cruz has been, as MSNBC reports, circulating a letter calling on his fellow Republicans to go ahead and shut down the government. He's faced opposition from fellow Republicans like Kelly Ayotte, who is also anti-abortion but has objections that are both reasonable and math-based:
"The American people should no longer be forced to fund the abortion industry; therefore we will oppose any government funding legislation that would authorize or provide federal funds for Planned Parenthood," the text of [Cruz's] letter, addressed to Sen. McConnell, reads.

But the letter has faced opposition from fellow Republicans, with Sen. Kelly Ayotte, a Republican from New Hampshire, sending a letter back to Cruz in response, pressing him on how his strategy will result in anything other than a government shutdown.

"Since we only received 53 votes on the previous vote to redirect money away from Planned Parenthood, what is your strategy to succeed in actually defunding Planned Parenthood?" Ayotte asks Cruz in her letter, "How do we get 60 votes? And if for some reason there were 60 votes, how do we get 67 votes in the Senate to overcome a presidential veto?"
Cruz has been unmoved:
Safe to say that the "appeasement" vote didn't work, and this time next week, Cruz and his fellow diehards will be busily driving the country headlong into a brick wall.
Correction: An earlier version of this story incorrectly said the vote had been 54-42 against the bill. I regret the error.
---
Contact the author at anna.merlan@jezebel.com.
Public PGP key
PGP fingerprint: 67B5 5767 9D6F 652E 8EFD 76F5 3CF0 DAF2 79E5 1FB6
Lindsey Graham, pictured on September 8, 2015. Photo via AP Images