Selena Gomez hasn't been shy about flaunting the fact that she's just not that into being cultural humility (remember the bindi incident and "sari not sari?") but this week she's made mosque-goers very angry after exposing way too much skin at the Sheikh Zayed Grand Mosque in Abu Dhabi.
Gomez, who was at the mosque with 12-700 of her closest friends posed for two pictures that have caused the mosque to be flooded with complaints, according to TMZ. One, she took a photo of herself intentionally lifting up her abaya to show off a lot of ankle (TMZ refers to this as stripping) and two, she took photos of herself "laughing and smiling" which is prohibited.
I get what Gomez is doing, but as TMZ points out, it's about respect. Going to a place of religious worship while a tourist and performing acts that are prohibited isn't "rebellion" (she's no Pussy Riot), it's just insensitive. A place of worship, no matter how famous, isn't just a tourist location, it's still a place of worship. Maybe more Justin Bieber rubbed off on her than previously thought. (Oh my god, that just reminded me that I haven't listened to "The Heart Wants What It Wants" since Christmas, so I am putting that on now.") [TMZ]
---
G/O Media may get a commission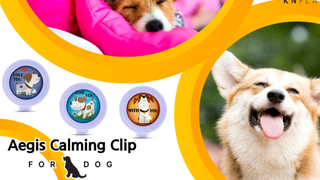 20% off
Aegis Calming Clip for Dogs
Scott Disick (second only to Khloe on the Kardashian Watchability Index) is allegedly getting a job flipping houses. That's great and all and I'm going to let him finish, but the only house flipping show that should exist is Property Brothers because those dudes are hot and I will DVR the show and make grunting noises while watching it forever. And no, I haven't learned how to do anything useful from that show, OK? The only thing I've learned is that my partner can only take so many "laying pipe" jokes before he's all "well, all right, I'm going into the other room to let you watch this in peace and think about what the people on that site you write for would say about this." [TMZ]
---
Speaking of Kardashians, Kim wants everyone to know that the rumors online about her (specify, plz) are not true. In fact, she doesn't even care or anything, but you know, she was bored and just Googled herself and it's, like, not something she does every day, you know? When your eyes stop rolling so hard you sprain an eye muscle, you'll be pleased to know that Kim is not pregnant and still very much in love with Kanye. Great! Glad to have cleared that up! Bring on 2015! (Still love her.) [People]
Happy New Year! Please enjoy my favorite weird Russian music video.
Lede image via Instagram