Sears and Kmart have also dropped Ivanka Trump's collection of Trump Home items, because no one wants to buy them.
Sears Holdings, the parent company of both Sears and Kmart, patiently explained in a statement to ABC news on Saturday that they care too much about making money to continue selling the Trump line.
"As part of the company's initiative to optimize its online product assortment, we constantly refine that assortment to focus on our most profitable items," a spokesman for Hoffman Estates, Illinois-based Sears Holdings told ABC News in a statement Saturday. "Amid that streamlining effort, 31 Trump Home items were among the items removed online this week. Products from the line are still offered online via third-party Marketplace vendors. Neither Sears nor Kmart carries the line in brick-and-mortar stores."
Nordstrom and Neiman Marcus also recently dropped Trump's jewelry line, citing poor sales. The President of the United States swiftly tweeted his displeasure with Nordstrom, possibly in the middle of a national security meeting.
G/O Media may get a commission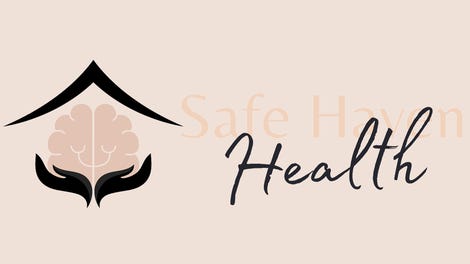 Addiction counseling
Safe Haven Health
Then, on Thursday, presidential counselor Kellyanne Conway went on Fox & Friends to urge everyone, including people who hate shopping, to buy Ivanka Trump-branded "stuff." According to the Associated Press, this constitutes a violation of ethical conduct for federal employees, who are not allowed to use their office to promote products of any kind, and that includes their boss's daughter's line of designer bedding.

According to a Politico article published on Sunday, Ivanka is now super fucking pissed at Kellyanne. Per Politico:
"In [Conway's] attempt to do Trump's bidding, she may have crossed one of the people closer to Trump than herself—Ivanka Trump. A source close to Trump said that his daughter scolded Conway for dragging her brand into an ethics mess and told her not to mention it again on TV. This was a a continuation of a conversation that Ivanka Trump had with her father weeks earlier about leaving her business out of the politics, a conversation that Conway wasn't aware of."
I kind of believe this. I mean, I believe deeply that Conway is not aware of the conversations that take place between Ivanka and her daddy. But let us not too hastily forget the Ivanka of three months ago who was eagerly promoting a $10,000 self-branded bracelet after she wore it during a 60 Minutes interview. Many accused her at the time of using her political spotlight and access to sell bracelets, which is exactly what she was doing.
This incident, among others, leads me to believe that Ivanka would openly barter politics for better bracelet sales if she could, and is only begrudgingly outraged by Conway's scam, though she no doubt took pleasure in scolding her.