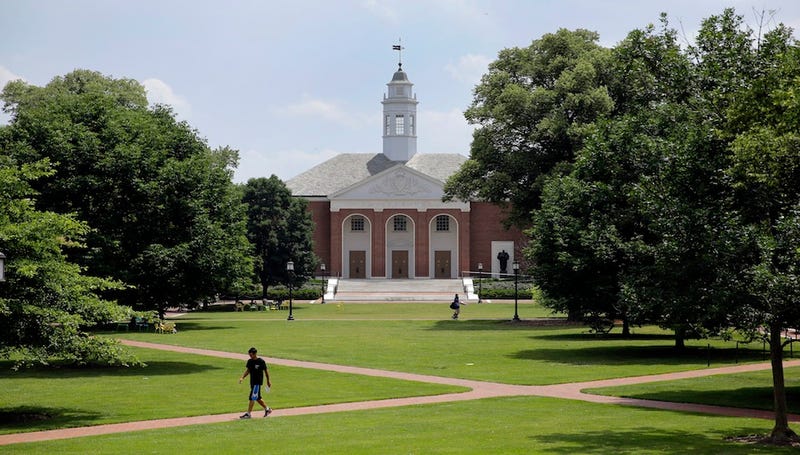 The San Diego State chapter of the Delta Sigma Phi fraternity has been officially closed after members were accused of harassing anti-rape demonstrators.
In a devastating tarnish to its sterling national reputation, Delta Sig members reportedly threw eggs and waved dildos at Take Back The Night marchers who dared to enter fraternity row. According to the Los Angeles Times:
The move ended what university officials said was a "consistent pattern" of alcohol misconduct, hazing and other campus policy violations by the fraternity. It won't be able to open a chapter on the campus again until the fall of 2016 at the earliest, officials said.
San Diego State University was recently audited by the state of California for its sexual assault policies. Delta Sigma Phi was most recently banned from the SDSU campus in 2008, when three pledges kidnapped a fellow fraternity member by rendering him unconscious via chokehold.
Image via Patrick Semansky/AP