The Supreme Court has issued a temporary stay on HB 2, Texas' disastrous anti-abortion law, which would have closed most clinics in the state. That means the state will be temporarily unable to enforce the law; the Supreme Court will likely hear the case next term. This is good news, for now, possibly followed next year by extremely bad news.
HB 2 was upheld earlier this month by the 5th U.S. Circuit Court of Appeals, leading plaintiff Whole Woman's Health to appeal to the Supreme Court. According to the brief stay order, which you can read here, the court's four most conservative justices—Chief Justice Roberts, Alito, Scalia, and Thomas—voted against issuing the stay, which would've meant allowing the full force of the law to go into effect on July 1.
This is the closest of close calls, but for now, Whole Woman's Health, one of the most important abortion providers in Texas, is celebrating a little:
Amy Hagstrom Miller, Whole Woman's CEO, issued a press release, which reads, in part:
"Today I breathe a deep sigh of relief as the the Supreme Court of the United States protected our three reproductive health clinics in West Texas and the Rio Grande Valley from shutting their doors by partially blocking components of Texas' omnibus anti-choice law, HB2.

This law, which was recently upheld by the Fifth Circuit Court, would have had a catastrophic impact on women and families across the state of Texas. We're relieved that the high court has, once again, prevented anti-choice politicians' from pushing safe and affordable abortion care entirely out of reach for the women in these communities.

Let me be clear: these restrictions have nothing to do with protecting women. HB2 is anti-choice legislators' thinly veiled attempt to make abortion unavailable and unaffordable by closing down clinics.Today's ruling only reinforces the fact that requiring every abortion clinic to turn into a surgical center is both excessive and medically unnecessarily.
G/O Media may get a commission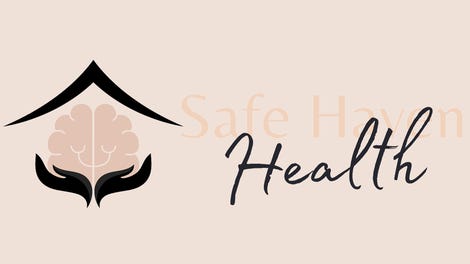 Addiction counseling
Safe Haven Health
Hagstrom Miller adds that it's important to let Texas women know that abortion is still legal, despite the constant legal ping pong. Whole Woman's Health has created a new hotline to answer question about abortion access:
If women have questions about where they can go to end a pregnancy, I would encourage them to call our newly established hotline at 1 (877) 833-9190."

We are emboldened by the Court's decision, but know that this fight is far from over. We will continue to stand with the women of Texas to ensure they have access to afforable abortion care when they need it."
If SCOTUS votes next year to allow the law to go into effect, it will close the vast majority of the state's abortion clinics. But for now, a teeny tiny sigh of relief.

---
Contact the author at anna.merlan@jezebel.com.
Public PGP key
PGP fingerprint: 67B5 5767 9D6F 652E 8EFD 76F5 3CF0 DAF2 79E5 1FB6
Amy Hagstrom Miller of Whole Woman's Health speaks to reporters outside the 5th U.S. Circuit Court of Appeals Wednesday, Jan. 7, 2015, in New Orleans. Image via AP.