They say money can't buy you happiness but it can buy you power. Well, in the case of Scott Walker, it couldn't buy him power but it still could buy him a participation trophy with the word "President" inscribed on it if that would make him feel better.
According to federal paperwork filed on Thursday, Walker's extremely brief campaign (it lasted only 70 days) managed to rais $7,379,170 from July through the end of September. As of the filing, they had spent or allotted $6,555,090, meaning that every day, the campaign spent over $90,000.
How is this fucking possible, you ask and also I ask? Apparently, through giving high-ranking staffers generous salaries, and through elaborate rallies.
The Washington Post reports:
The campaign also spent hundreds of thousands of dollars setting up campaign stops and fundraisers. Even simple town-hall events in small towns featuring a stage, bright lights, a backdrop of flags and a sound system playing music. The campaign paid more than $126,000 to one firm alone, D.C.-based Harbinger LLC, to provide "event production consulting." The campaign would use video and photos from these events on Walker's social media platforms, on the campaign Web site and in promotional materials. The campaign had a full-time photographer on staff and also spent more than $100,000 on video production services.

G/O Media may get a commission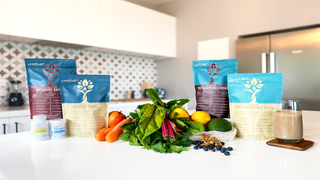 Walker's campaign also spent a chunk of money hosting a retreat for major donors at Wrigley Field in Chicago, and another outing at a Green Bay Packers game, which set him back $19,000.
"While the outcome is obviously not what we had hoped for, the fact that 92 percent of the contributions Governor Walker received were for $100 or less reflects strong grassroots support for his vision of taking the power out of Washington and returning it to the people," said Tom Evenson, Walker's personal assistant during the campaign in a statement on Thursday evening.
"Too many Americans worry that our nation is heading in the wrong direction, but Governor Walker is hopeful that the eventual Republican nominee will champion an optimistic conservative vision that both inspires and offers a clear choice in 2016."
---
Contact the author at joanna@jezebel.com.
Image via Getty.