Late last week, Rihanna debuted her highly anticipated makeup line Fenty Beauty at Sephora and thus far, her products have received mostly glowing reviews. But what—in an age of intense celebrity branding—does it mean to not only be the face of a beauty line, but also get credit as the creator behind it?
It's difficult to picture the likes of Rihanna or Kim Kardashian spending a 40-hour work week in a beauty lab, testing and re-testing their signature products until they get the perfect formula. And that's because, quite obviously maybe, they don't. You might see photos of Kylie Jenner in a lab coat looking at lip bullets, but soon as that photo is snapped, the coat comes off, Kylie and her advisors pick the colors and textured that they like and they move on. This means that when buying a celebrity makeup line, you're merely paying for the association with that celebrity and—if you're lucky—a good product is an added bonus.
This week on DirtCast, Megan Reynolds and I host Clover Hope, a Jezebel Senior Writer who has written extensively about her frustrations (and occasional wins) with the beauty industry. On the 40 shades of foundation offered by Rihanna's Fenty Beauty, Clover says, "There are darker shades. The reason people are excited about 40 shades is there are other bigger companies that only have a dozen or so. It's still limited—and even if they do have a lot, there's not a range for different ranges of skin tones."
She adds, "Around last year, Maybelline had a new line [Fit Me]. It was maybe 16 shades or something and only a couple were for darker skin tones."
Also discussed in this episode: Kylie Cosmetics, KKW Beauty, Drew Barrymore's Flower Beauty, and Jessica Alba's Honest Co. Exploring these different beauty lines we dive into where and how they're made and who they are made for, all to answer the question, "Just how special are they?"
G/O Media may get a commission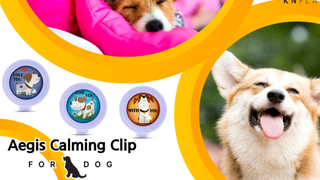 20% off
Aegis Calming Clip for Dogs
DirtCast can be found on Apple Podcasts, Stitcher, Spotify, Google Play, and iHeart Media.
Our show is produced by Levi Sharpe with editorial oversight by Kate Dries. Mandana Mofidi is our Executive Director of Audio. Our theme music is by Stuart Wood. This episode was mixed by Jamie Collazzo. Listen to our politics podcast, Big Time Dicks, here.