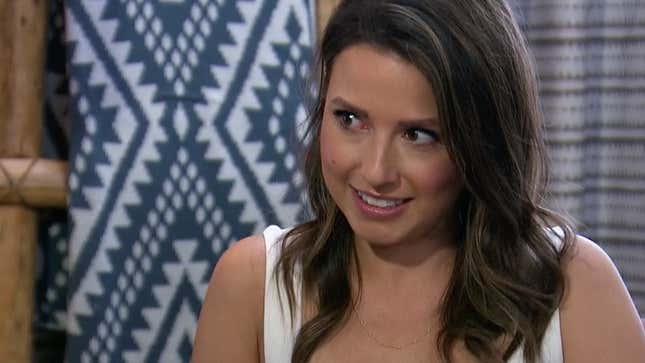 About midway through my friend Torrey Peters' novel, Detransition, Baby, one of the characters, Amy, remarks on how kinky weddings are:

I think most non-kinky people just never realize it. Think about it! You put a woman in a special elaborate outfit, and then one man gives her to another man like some kind of BDSM scene, and then they put like a symbolic collar on the woman's finger, and then the man lifts her dress to show everyone there—maybe hundreds of people!—her garter and lingerie. Then he picks her up and takes her away to fuck her while everyone else knows it's happening! It's so dirty. It's like the kinkiest thing I could ever imagine and it actually happens all the time.
Revisiting the Ethically Dubious Singing Show, Superstar USA
Heterosexual culture? Just rancidly filthy!
For more evidence of this indisputable fact, look no further than this Monday's episode of The Bachelorette in which the show's titular Mrs. Batch, Katie Thurston, bans her suitors from jerking off.
"I kind of had this idea I thought would be fun, where the guys in the house all have to agree to withhold their self-care as long as possible, if you know what I mean," she tells co-hosts Tayshia Adams and Kaitlyn Bristowe, per People.
"So, like, not do their skin care routine?" Bristowe asks
"Uh, we're going a little deeper than that," Thurston says. "A little friendly handshake with themselves [is] off-limits."
"I can't wait to see the boys and...make it a little hard for them," she continues in confessional. "Make it very hard for them."
Should heterosexuality be banned or at least limited to after 11 p.m.? Shound off in the cromments below!