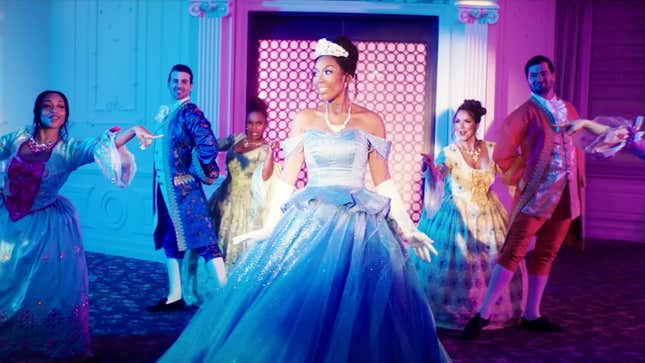 With my deepest apologies to André 3000, who once said that "sometimes nostalgia is a cage," I am very, very into this Rodgers & Hammerstein's Cinderella medley that Brandy made with YouTuber Todrick Hall.

Uploaded to Hall's channel on Friday to celebrate the 1997 TV musical arriving on Disney+, the medley features its two stars as they sing and dance their way through a half-dozen of the musical's most memorable songs including "In My Own Little Corner," "Impossible," and "Ten Minutes Ago."

"Today, I am helping my Todrick Hall's dream come true," Brandy says in a separate behind-the-scenes video. "It really touched his life. It made him feel like he could do anything. He was so attracted to musical theater because of the movie, so for him to see a Cinderella that had the same skin tone as he has and to sing and dance, it just really inspired him."
"It's just very nostalgic," says Hall in a later portion of the making-of clip. "All the gay boys were crying. It's just a night we will never forget. Thank you, Brandy."
Check it out below (and watch for cameos from Whoopi Goldberg, Bernadette Peters, Jason Alexander, a Whitney Houston as Fairy Godmother doll, and even Brandy's daughter).