I'm guessing Wally is probably destined to join the ranks of peacocks and pigs not eligible to accompany their humans on airplanes.

A Pennsylvania man named Joie Henney has gotten Wally the alligator listed as an emotional support animal after rescuing him from a patch of land where developers were planning to kill gators in order to build condos, according to Penn Live.
"He's just like a dog," Henney says. "He wants to be loved and petted."
After domesticating Wally as much as an alligator can be domesticated, Henney began taking him on visits to local schools and senior centers.

This story contains a lot of information, but my favorite part is when it lists Wally's favorite TV shows and movies:
Wally loves to watch TV, his favorite shows being "Gator Guys" and "Swamp Boys," resting his head on the edge of the living-room pond to watch the screen. His favorite is "The Lion King." When that movie is on, Wally watches it through to the end. Once, Joie tried to feed him as he watched the movie. Wally wouldn't budge, only taking the frozen rat after the last song was sung.
G/O Media may get a commission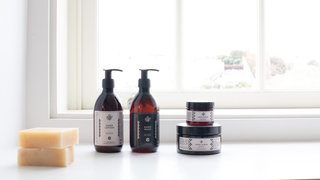 Exfoliate and Hydrate
The Handmade Soap Company
And while Wally didn't love his new living arrangement right away, he's since gotten super into it. "Everything has a bad attitude at first," Henney said of Wally's adjustment period. Ain't that the truth.

So what's good this week? Watch any Disney movies in the company of prehistoric nightmare lizards?