After posting videos from the recording studio on Instagram and releasing an alt-country cover of "Bad Blood," Ryan Adams has officially put out his rerecording of Taylor Swift's 1989.
While Adams' sound is particular and unique (even when rerecording other people's music), it's hard to deny the evocative nature of his covers. His version of "Welcome to New York" is so pleasantly growling and full of heartland rock tones that it might as well be a Bruce Springsteen track. (In fact, Adams previously told NME that he wanted his version of 1989 to sound like Bruce Springsteen's Nebraska.)
Though 1989 derives its title from Taylor Swift's birth year, it's clear that Adams took the '80s inspiration more broadly, channeling (intentionally or unintentionally) the Replacements ("Shake It Off"), Neil Young ("Out of the Woods"), and Joshua Tree-era U2 ("Style"). Overall, it's a highly enjoyable cover album that occasionally exceeds Swift's original ("Welcome to New York, for example, becomes listenable), but—for the most part—manages to present surprising yet respectful interpretations of her songs. (Swift's highly enjoyable "Blank Space," for example, isn't undermined by Adam's sweet, meandering, and plunky version, but strengthened by it.)
My one qualm with Adams' rerecording is the way he messes with pronouns ("He says, what you've heard it's true but I/can't stop thinking about you" becomes "She says, what you've heard it's true/I can't stop thinking about you"), which, yeah, we get it, Ryan—you're a dude who's into women. But that's just an old pet peeve of mine! And, honestly, the lyrical changes didn't register until my second listen, which says a lot for Adams' arrangements.
Listen to the full album below. If Taylor Swift's several retweets from happy Ryan Adams fans are any indication, you—and Ryan—have her blessing.
G/O Media may get a commission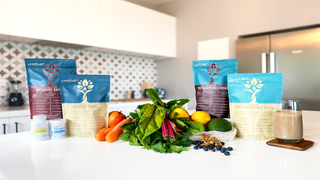 ---
Contact the author at madeleine@jezebel.com.
Image via Pax-Am Records.