Though it pains me to say it, I must admit: my previous assertion that nothing separates the wheat from the chaff like a Drag Race Rusical was a premature evaluation. Anyone can fake their way through a Rusical, but the queens really prove their mettle when faced with Drag Race's main event: The Snatch Game, a ruthless competition that, when executed with flair, is a delight to watch. This week was an entirely different.

It's not that Drag Race has jumped the shark per se, it's just that this season has felt strangely off-kilter. Any season of Drag Race is better than no Drag Race at all, but this week's Snatch Game was at times painful. As a parody of The Match Game, it is a chance for Ru's queens to trot out their best celebrity impersonations; as such, the secondhand embarrassment that comes from watching performers you really care about flub and flounder is particularly sharp. With a few exceptions, everyone was for the most part a real mess.

When a Snatch Game is good, it is transcendent. Bianca del Rio as Judge Judy was instantly iconic. Adore Delano's Anna Nicole Smith—please! Ben Delacreme, dialing up the humor and the snootiness of Dame Maggie Smith, was my favorite kind of Snatch Game impersonation: a performance that sounds dicey as hell in the workroom but upon execution, is genius. Have you forgotten Kennedy Davenport bodying her Little Richard in a risk that paid off in spades!? I will never be able to do so, and for that I feel truly blessed.

After ten years of Snatch Game herstory to use as reference, one assumes that Ru's drag queens, upon learning they have been selected as contestants, begin their research at once. Just looking like the person they choose to impersonate is not enough. Picking a character with a discernible personality and traits that are ripe for parody is paramount. If they can't make it funny, they should maybe aim for stupid instead? Above all, they must listen to the advice of their elders! Why else do you think the show trotted Bianca del Rio out dressed in a funereal caftan, 25 strands of turquoise beads and three wigs?? It's because her Snatch Game was nice and tight, and we all knew it.
A note: the library was open! Reading is indeed fundamental, but what is normally a highlight of the season was just mediocre. Yes, Eureka is a big girl. Yep, Aquaria's personality isn't all there. If they dug deeper, they'd find comedy gold. Otherwise, all they were left with were half hearted jokes that landed, but not with the patented combo of rude and nice that is this beloved challenge's hallmark.

Onward and upwards to the Snatch Game. I'm sorry. We must.

The Best
G/O Media may get a commission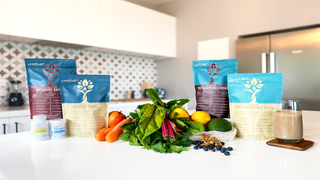 Aquaria making the executive decision to do Melania Trump struck me as a bit ambitious, but when I saw that her name tag read "Michelle Obama," I knew that she would kill it. Every joke landed, the banter was on point, and she committed. The look was everything! Aquaria, you surprised me. Eureka ditched her original plan to do Divine and pivoted straight to what is a perfect Snatch Game option for her—Honey Boo-Boo. It's a performance akin to Ginger Minj's choice to be Adele during season 7's iteration of this delight: big personality, many chances for laughs, and honestly, kind of easy? Whatever, bitch, it worked! May I just say that it is BOLD to do a character that was literally done maybe three months ago—I would love to never speak of ChiChi Devayne's Maya Angelou from the cursed third season of All Stars—but Monét nailed. It. Dead. On the ground. Bury me!

The Eh
Miz Cracker has made such a fuss about being a comedy queen, and while I believe that to be true, I have yet to see it! Her Dorothy Parker wasn't the worst, but really, it wasn't the best either—maybe she recalled, say, Jinx Monsoon's brilliant turn as Little Edie, and thought to herself that old-timey was the way to go. It wasn't. As the wrestler Chyna, Kameron looked incredible, but she didn't have a chance to do much with it because everyone else was kind of a mess. And Monique Heart, as the honorable Congresswoman Maxine Waters, had her heart in the right place, but did not do much with her material.

Yikes!
Many a queen—two, to be exact—have tried it and failed with Beyoncé in this exercise, and it pains me to add Asia O'Hara to their ranks. She and the Vixen concocted a harebrained scheme to form a loose coalition: as Beyoncé, Asia would play off the Vixen's Blue Ivy Carter, hopefully buoying them both to victory. The trouble is, Asia's Beyoncé was just salty for salt's sake, a casualty of the misconception that comedy is just being mean. Ms. Knowles-Carter is many things that the public will never know, but rude as hell she is not. Furthermore, the Vixen's choice to do Blue Ivy, a six-year-old child who has rarely spoken out loud in public, was bold and ultimately misguided. It's hard to glean personality from someone who is nothing more than a series of photographs!

In loving tribute to Bette Midler's Dolores DeLago, the category on the runway was Mermaid Fantasy, and nothing truly stuck out, save for Aquaria's Linda Evangelista goth mermaid—dripping in black latex, crying cyan tears—and Asia O'Hara's loud-ass, goofy-ass homage to both a lion fish and the sexy fish man from The Shape of Water.
We came to the point in the season when RuPaul asked her children who they think should go home. Unsurprisingly, the Vixen and Eureka got into it on the runway, dredging up old grudges and foreshadowing what was a very stressful Untucked because neither party can keep their mouths shut for very long! The name on everybody's lips was the Vixen, who landed herself square in the bottom. By dint of a miracle, Asia O'Hara squeaked by, leaving a slightly downtrodden Monique Heart—a true queen—in the bottom, too.
This lip sync, set to Carly Rae Jepsen's "Cut to the Feeling," was painful to watch, though it's nice that they're starting to recognize that it's not enough to do suicide dips and slam one's metaphorical pussy into the ground. For starters, Monique knew maybe two percent of the words and attempted a cartwheel-round off situation that was so uncomfortable to watch that I had to pause the screener and get some water. The Vixen, working with what she had, gave it her all. She lived to see another day and Monique, bless her, went home. Yikes!