A note: Lena Dunham was a guest judge on this week's RuPaul's Drag Race. Proceed with caution.

Last week, we lost Monet X Change, an elimination I will mourn until I hopefully see her resurface on the next season of All Stars. For now, we inch ever closer to a splashy finale; in my mind, and perhaps yours, there is a clear winner.
It's Aquaria. She's going to win. But it shouldn't be her. It should be Asia. Asia O'Hara deserves the crown.
With this week's mini and maxi challenges it is clear that we've reached the lifespo phase of Drag Race, when RuPaul swans about the workroom and speaks in gentle aphorisms, a soothing consommé of self-help and occasional tough love—average for the show overall, but cranked up to 11 from here on out. Challenged to create two looks representing their best selves and their worst selves—that pesky inner saboteur, finally!—the queens are presented with the opportunity to stir some sticky, icky shit. After all, who knows the queens better than they know themselves but the people they've spent the better part of two months with in close proximity?
Asking the queens to define their inner saboteur is a fun little game that exposes their vulnerability. Asia's dark side revels in misery and Eureka's fat-shames her and tells her she's worthless. Cracker's inner saboteur is the most heartbreaking—a vampire that sucks the life out of her, a control freak keeping her essence on a short leash. Kameron, in Asia's words, lacks the "depth" for this challenge, which is a nice way of saying that she's dumb, or that she's so closed off emotionally that accessing her true emotional core and all of its darkness would require much more time than we have. And Aquaria, that smooth-skinned young thing, cannot truly articulate what her darkness is, but as you will see very shortly, manages to turn it out in the end.
G/O Media may get a commission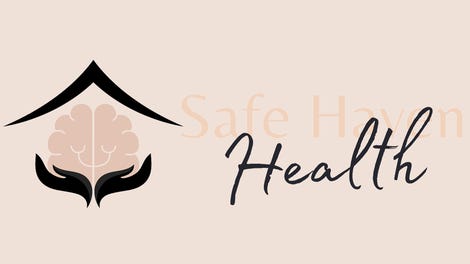 Addiction counseling
Safe Haven Health
Before we assess the drags of the evening, Asia O'Hara's dragged-up pancake, Panquisha, enters the Inanimate Objects of RuPaul's Drag Race Hall of Fame, sitting in the same display case as Ornacia, down the hall from Lil' Poundcake.
Let's do this runway thing, please, and then let's also get to the end of this season, because I feel very tired.
There are a few ways to interpret this look, but all I'm seeing is Clan of the Cave Bear for Kameron Michaels's better half—rightfully clocked by Michelle as being too costume-y. Her dark side, Katrina, is literally the opposite of her bright side, and she looks a little bit like "Drrrty" Christina Aguilera. Good? Bad? Sure.

What works for me about this is Eufilthior's Divine drag and those lace-up stiletto thigh-high boots; I'm less sold on the sequined plaid Catholic schoolgirl riff, but the judges seemed to love it. What, pray tell, am I missing about Eureka that almost everybody else seems to see?

This turquoise velvet Marie Antoinette-inspired frock on Cracker is stunning; it is fashion Barbie, an American Girl doll from the French Revolution. I love it and I love Miz Cracker, even though she's so tightly wound that I fear for her continued survival on this show. Crumbz, her bad side wears a crown of bones but it's not working.

It's redundant to say that Aquaria looked good. She has never looked bad! The styling of this one-sleeved pale purple leotard, her tuck like a "slice of beef carpaccio," per Carson Kressley, the palest-green thigh high drag snocker—is perfection.

Sabatina, the bad girl, mixed a cheetah print with an ocelot print and breathes through a bony grille.

Everything about Asia's two looks proves why Asia deserves to win this competition: they are creative, cohesive, beautiful, and demonstrate a complete understanding of the challenges with a sophistication that her other competitors lack. Good Asia is showgirl Asia, all orange and white and sequins and a bunch of orange balloons. North Korea, her inner saboteur, drags those balloons on a string like withered raisins; she is beautiful, she is evil, and most of all, she is brutally honest. She nailed it.

The winner, of course, is Aquaria, and Kameron and Miz Cracker are forced to lip sync for their lives. They do so, in a manner that feels heroic on Kameron's part and slightly panicky on Cracker's. I wasn't terrifically moved by the lip synch, but I AM mad that Cracker—salty, thin, white—is sent home.