Welcome to Barf Bag, a daily politics roundup to help you sort through the chaotic Trumpian news cycle.

My modest proposal: What if we had a week when all the men that were bad and the ones that weren't but might be took a day off to sit and think and not speak? Just one day, maybe. Twelve hours. An eight-hour workday. Think about it!!
Here's all the shit we couldn't cover today:
Even though there are many, many allegations of sexual misconduct against Alabama senate candidate Roy Moore, he's not going to drop out. Moore didn't share this information personally, however, he let his wife do it for him. "After all the attacks against me, against my family against the Foundation and against my husband, he will not step down," Kayla Moore said, at a rally on the steps of the Alabama State Capitol. Stand by your man, etc. [USA Today]
"I just was thinking, I want to ask you: Is Ambassador Kislyak in the room? Before I get started here, any Russians? Anybody been to Russia? Got a cousin in Russia or something?" Attorney General Jeff Sessions joked to an assembled group at the Federalist Society. Attorney General Jeff Sessions is a petite racist who should be making cookies in a tree with his other elf friends, not practicing his shitty standup, but I'm not in charge!!! [Politico]
Referring to the sexual misconduct allegations against Senator Al Franken, Sarah Huckabee Sanders told a reporter at the White House press briefing that "Senator Franken has admitted wrongdoing and the president hasn't." Please. Madam. What? [Twitter]
Donald Trump is paying his copious legal fees out of his own dang pocket, which means the Republican Party no longer has to. [CNN]
Kellyanne Conway said Trump weighed in on Al Franken's alleged sexual misconduct because it was a "fresh" story, but he did NOT weigh in on Roy Moore's because that story was "8 days old." Okay. Yes. I believe you. [Politico]
Here's a big, juicy, plump "exit interview" with Chris Christie. [Politico]
Here are some tweets the President was allowed to publish:
G/O Media may get a commission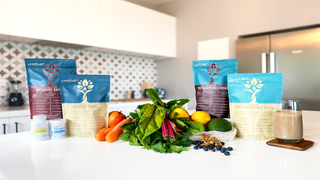 This has been Barf Bag.