Roanoke mayor David A. Bowers positioned himself as a true American on Wednesday afternoon, throwing his support behind a policy that not even the most red, white, and blue-blooded Americans can generally get behind: the internment of Japanese-Americans during World War II.
He invoked the unanimously shameful period of American history in a statement issued on Wednesday requesting the suspension of all Syrian refugee assistance in the Roanoke Valley.
"I'm reminded that President Franklin D. Roosevelt felt compelled to sequester Japanese foreign nationals after the bombing of Pearl Harbor, and it appears that the threat of harm to America from Isis now is just as real and serious as that from our enemies then," the statement reads.
Not only is the fear of Syrian refugees offensively callous, it is also offensively wrong. Talking Points Memo reports:
Since Friday's Paris attacks, some lawmakers at the national, state and local level have come out against President Obama's plans to settle 10,000 Syrian refugees in the U.S. in the next fiscal year. So far, however, the Paris attackers that have been identified have all been European Union nationals and the Syrian passport found on one of the attackers is a suspected forgery.
G/O Media may get a commission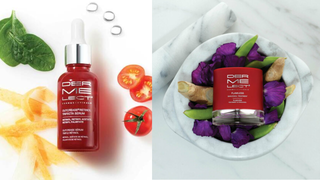 Save $19
Retinol Renewal Kit
My colleague Madeleine Davies pointed out that the sorts of anti-Syrian sentiments that have been expressed by Bowers and his Republican colleagues are pure grabs for political clout: states have no control whether or not refugees are denied or accepted.
But Bowers has already announced that he would not seek re-election meaning that he is either finally letting his bigot flag fly unfettered by political aspirations, or that he is seeking a higher rank in the political hate group that is popular Christian conservatism.
Update: Bowers is actually a registered Democrat and is listed on Hillary Clinton's campaign website as one of 137 mayors who have endorsed her presidential bid.
He has reportedly been "encouraged" to run for the 9th district seat in Congress.
---
Contact the author at joanna@jezebel.com.