Time can really throw you for a loop. We learned that Friday, when Rita Ora joined Wendy Williams on her couch to promote her new job on America's Next Top Model. During the interview, Rita claimed that she's a big fan of Wendy's show. A reminder: a year ago, Wendy literally asked "Who is this woman?" when shown a picture of Rita on the cover of Marie Claire UK.
"I surround myself with lots of young people, you know how Wendy likes to keep up with things," Wendy said during a Hot Topics segment in the spring of 2015 wherein Rita's interview was brought up. "But you know what's really odd? Even my young people around here are like, 'we don't know.'"
"The problem is, if we don't know who she is, what do we care about what she says?" Wendy went on to say. I guess the subsequent "Becky with the Good Hair" drama—which Wendy has covered extensively—has made Rita a Them in Wendy's eyes, because the two were very chummy during her first appearance on the show. Well, chummy if you consider that Wendy basically insulted Rita the entire time and Rita rolled with it.
"I'm finally here!!" she crowed. "I've been waiting to be on this show, on this couch. I am such a fan. And I love you so much."
Wendy's response? To compliment Rita's famously tiny role in the first Fifty Shades of Grey, and then add, "Bigger role for next time?" She then went on to add, "So I know you from that. I also know you from Adidas" (if you have to list someone's accomplishments...) before really laying it down, bringing up Rita's ubiquitous and often laughable coverage in the tabloids for the weird shit she wears:
And I know you from being the fashion girl. Every single magazine you open up, you always see Rita Ora, and I always say, oh hey! But what else does she do, what else does she do—[now] I got it.
G/O Media may get a commission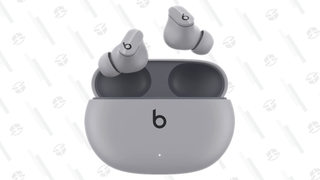 "Do you care about the singing anymore?" she asked Rita afterwards. "The fashion thing is working for you."
Wendy's big thing is that she doesn't hold back, which means she doesn't always get big names on her show, because she probably shit-talked them a week prior. For that reason, this interview is a real trip.