Fashion week and fall wardrobes are nigh which means it's about time for another collaboration between one of your favorite celebrities and a brand you occasionally buy things from.

Today, FENTY PUMA by Rihanna hits stores after a New York Fashion Week debut in February and months of street-style previews from Ms. Robyn Rihanna Fenty herself.
The wait is over. But if you're looking to punch up your fall aesthetic with a splash of Rihanna meets goth meets gym class meets Hood Hy Air circa 2014, get your money in order.
Some of the items include an $80 oversized t-shirt, a $140 lace-up bra, $50 du-rags and a $425 "Kimono Maxi Track Jacket."
G/O Media may get a commission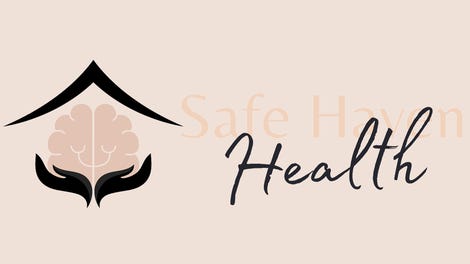 Addiction counseling
Safe Haven Health
In theory, a celebrity-designed or inspired line makes perfect sense. You take a figure with enviable style and the ability to pull in big sales (see: Rihanna's Creeper and Fur Slide) and bring a taste of that aesthetic to the masses.
The result is generally moderate to obvious knockoffs of the designer clothing regularly worn by said celebrity but with a price point that's more accessible to fans. Rihanna and Puma either did not get that memo or did not care.
Perhaps we should have seen this coming despite the somewhat moderate prices of her previous designs for the brand. Rihanna's suede creepers ran $120 which is about what you'd expect to pay for a stylized sneaker. Her fur slides broke the bank a bit more at $80 which, while pricey for a pair of foam slides, wasn't as prohibitively expensive as say, a $175 crop top.
I remember lusting after a lace up maxi dress when I saw it on the runway. This morning I discovered it would set me back $325.
There does exist a dress I would pay $325 for but it ain't being sold at a Puma store. Even Rihanna's diehard fan account is feeling the sticker shock.
This might remind you of Balmain's 2015 collaboration with H&M which included $500 dresses that may or may not have been produced at the same factory as H&M's $20 dresses.
A better comparison might be to Beyonce's Ivy Park collection for Topshop. I can recall some grumbling over the $80 leggings and $60 jerseys, but the prices generally fell in line with the cost of most fashion-oriented activewear brands. The politics of athleisure are already fraught, much less athleisure you can't even workout in. Of course, I doubt that was Rihanna's or Puma's intent when they designed the collection but it's hard to ignore the fact that either way, Puma is mostly selling trackpants and sneakers.
The good news is for those who are still interested and able, the FENTY PUMA rollout isn't quite the frantic cattle call of other limited edition lines. When I checked, early this afternoon, just three items from the collection were listed as sold out.