You always sort of know what you're getting into with a Vogue profile, especially if the subject is promoting something specific like a movie or a clothing line. There will be quotes about how hands-on they are, how they just completely disappear into a role. Maybe our female subject will be ogled by a man! You get it.
But Rihanna's latest Vogue cover, written by Chioma Nnadi, has the range. Over the course of the interview Rihanna talks about her new music, her dating life, and trying to take care of herself with surprising candor (and even lets us into her beauty routine in the cutest video ever, where she uses new Fenty products, including a new eyeshadow and blush duo palette, that are reportedly dropping May 21.)
As for the sound of her next release (which I'll remind you has been rumored to actually be two albums), she already has the genre figured out:
With her next record—her ninth—Rihanna is moving the needle on her creative output all over again: She plans to make a reggae album. Though it's too soon to name a full list of collaborators, one early influence may be Supa Dups, the Jamaican-born record producer who has worked with such dancehall greats as Beenie Man, Sean Paul, and Elephant Man. If Rihanna had to name her favorite reggae artist of all time, though, it would have to be Bob Marley.
And elsewhere in the world of music, Rihanna speaks frankly about that unforgettably awkward moment at the 2016 VMAs, when Drake presented Rihanna with the Video Vanguard award and professed his clearly one-sided love for her. She explains the state of their highly publicized personal and working relationship today:
Rihanna winces slightly at the mention of the rapper's name before her eyes glaze over with cool indifference. "The VMAs is such a fan-focused awards show, so having that energy around me, and knowing the people who had received the award in the past, made it feel like a big deal," she says. "Waiting through that speech was probably the most uncomfortable part. I don't like too many compliments; I don't like to be put on blast." When I ask about the current state of their friendship, her attitude is sanguine. "We don't have a friendship now, but we're not enemies either. It is what it is."
G/O Media may get a commission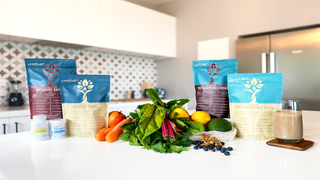 Rihanna, as we know from CLOSELY following her every move, is currently in love with businessman Hassan Jameel (though she doesn't choose to name him in the Vogue profile.) But given the descriptions of her (honestly freaky AF) taste in home decor, it seems like she still has the lux bachelorette style down, at least in interior decorating.
She's not afraid to indulge her primal impulses, either. Her favorite bedroom is painted black, and she has fitted out one of her homes with a man cave–style den—she calls it her "kitty cave."
And what does she do in the kitty cave? Probably watch Real Housewives. Rihanna, a star, is just like us!
Lisa Vanderpump, the 57-year-old star of The Real Housewives of Beverly Hills, might be Rihanna's biggest girl crush. "Tell me who is a badder bitch than Lisa Vanderpump! She's goals AF!" she says, cracking open a gold highlighter called Trophy Wife. "She's chic but still funny. She likes to be at home with her husband and then goes and handles her business. Maybe there's a couple of thousand Birkins in her closet, but she's still focused. I love that about her."
I can't recommend reading the full profile enough, preferably nestled up in your own kitty cave.