In what has been described as a "brazenly political act," House Republicans have changed the name of the Reducing Regulatory Burdens Act to the "Zika Vector Control Act." The House is supposed to vote on the bill, which remains completely unchanged in content, on Tuesday.
"EPA regulations under the Clean Water Act actually make it harder for our local communities to get permits they need to go and kill the mosquitos where they breed by sources of water," lied House Majority Whip Steve Scalise, according to The Hill. The bill creates major exceptions in the Clean Water Act, by prohibiting the EPA from demanding permits from those wishing to spray federally-approved pesticides near bodies of water as long as the state that was being sprayed says it is okay.
This purely optical change becomes tricky when you consider that the type of mosquito that transmits the Zika virus—the female Aedes aegypti—is not affected by common mosquito extermination methods.
"There is no good method for killing these mosquitoes that's being used on a widespread basis," Michael Doyle, executive direcotr of the Florida Keys Mosquito Control District, said to USA Today.
G/O Media may get a commission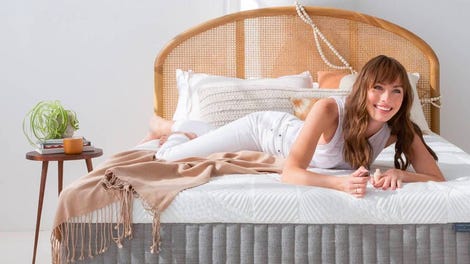 Sleep Sale
Sleep Sale - Brentwood Home
From USA Today:
Many communities are using mosquito-killing methods that don't work on the Aedes aegypti, Doyle said.

While aerial spraying or fogging from a truck after can kill the Culex mosquitoes that can spread West Nile virus and or the "nuisance" mosquitoes that annoy people but don't spread disease, these methods have no effect on the Aedes aegypti, Doyle said.

"We cannot spray our way out of this," said Umair Shah, executive director of Harris County, Texas, Public Health and Environmental Services, at a national summit on Zika preparedness in April.
Meanwhile, Republicans in congress are stymying efforts to pass sufficient funding to help control a possible outbreak. After continued pressure from Democrats, House Republicans introduced a bill on Monday that would provide $622 million of the $1.9 billion the Obama administration passed. The Senate may also approve a Zika funding package on Tuesday as part of a transportation funding bill, although some Republicans have reportedly expressed reservations.
"In a brazenly political act, the Republican leadership is trying to mask gutting the Clean Water Act as having something to do with fighting Zika," said a spokesperson for House Minority Leader Nancy Pelosi in a statement. "This bill has nothing to do with Zika and everything to do with Republicans' relentless special interest attacks on the Clean Water Act."
"It will do nothing to stem the growing threat of the Zika virus."
---
Image via Getty.