First they came for Roger Ailes, then Bill O'Reilly, then Bill Shine—and then Sean Hannity started to get antsy, because he didn't have anymore friends to eat lunch with.
The Daily Beast is reporting that Hannity (star of Hannity) is looking to leave, not because of any lawsuit or scandal, but because Fox News just isn't the same without Shine (much like how my theater camp is not the same without Avital):
Initially, insiders said, Hannity's army of lawyers had hoped to discuss with Fox ways of protecting his 8-year-old primetime show, amid fears that Lachlan and James Murdoch—fresh off the ousting of Bill O'Reilly—were looking to push the network away from hard-right politics.

However, with Shine's departure on Monday, one source told The Daily Beast, there's no reason for Hannity to stay.

"The network now belongs to the Murdoch sons," another Fox insider said after learning that Shine was gone.

One insider speculates that the negotiations could end this week and Hannity might be out by Friday. Another said his final show could even be tonight or Tuesday evening, given Shine's Monday resignation.

Fox News is reportedly vigorously denying the story, calling it "completely untrue."
Hannity, the square block of dull cheddar himself, has been tweeting as enthusiastically as he is pseudo-illiterate, in support of Bill Shine (#IStandWithShine and #IStandWithBill); in condemnation of the network; of his plans that are as of yet TBA.
G/O Media may get a commission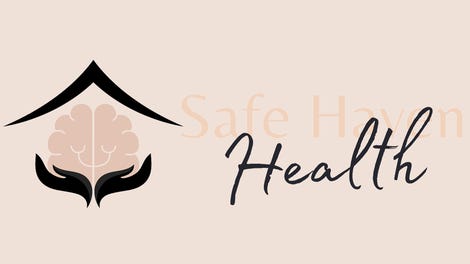 Addiction counseling
Safe Haven Health
His last tweet after he announced his Twitter feed was shutting down was a link to a Facebook group called StopTheScalpings (STS). The group's most recent post reads:
Folks, the *bleep* has hit the fan. Sean Hannity's good friend and close ally Bill Shine has resigned as Co-President of Fox News. I think we all know what that means. Please feel free to contact Irena Brigante and let her know #StandWithSean and give your personal message (nicely, please.)


Briganti serves as Executive Vice President of Corporate Communications for FOX News Channel and FOX Business Network. She can be contacted to comment on company issues. (212)301-3608 Irena.Brigante@FoxNews.com
In a statement to The Daily Beast, STS co-founder and Fox News guest Brian Maloney said, "We know that one termination opens the door for many others. We don't condone workplace misbehavior, but also knew that Bill O'Reilly's removal from Fox meant no one was safe. It was immediately obvious that Sean Hannity would be next. It's guilty by association."