A list of 746 names of the people "processed or detained" during the first weekend of President Donald Trump's xenophobic nightmare of a travel ban was released for the first time Thursday.
According to ABC News, the list contained all travelers affected, including those with refugee applications, visa holders and people from the seven Muslim-majority countries that the ban singled out who were legally authorized to enter the United States.
A letter from the Department of Justice states that the list includes "legal permanent residents," as well as those who were "undergoing processing" by U.S. Border Control.
CNN reports that the list of names was released in compliance with a court order which is part of Darweesh v. Trump, the first federal case to challenge the ban. On January 28, a federal judge in Brooklyn granted a stay that halted the travel ban as a result of that emergency lawsuit filed on behalf of two Iraqi men by the ACLU and the National Immigrant Law Center. The names on the list are of people who were held after the stay was granted, ABC News reports: from "Jan. 28 at 9:37 p.m. —- when the Brooklyn judge halted part of the ban that allowed for deportations -— to Jan. 29 at 11:59 p.m."
Still, this counts as a small victory. In a statement to CNN, ACLU attorney Lee Gelernt said:
"We are pleased to finally get the names, though it took more than three weeks from (Judge Donnelly's) court order. But we remain concerned that the list is incomplete and that it needs to be supplemented so we have information to find the affected individuals."
G/O Media may get a commission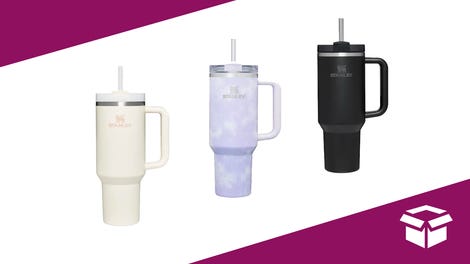 Up to 45% off
Stanley Cup Sale
Previous statements from the Trump administration greatly downplayed the number of people held over the course of the weekend when the travel ban went into place. On January 30th, Donald Trump hopped on Twitter to blame the shaky, chaotic rollout of his executive order on a massive Delta Airlines computer outage, saying that only 109 people were detained country-wide.

With the official list now released from the Department of Justice, some things are clear: the Trump administration was either lying or they had absolutely no idea what they were doing and how their actions would affect hundreds of people across the country they purport to serve. No real surprise, there.