Movie theater chain Regal Cinemas has begun checking the bags of all patrons entering their movie theaters, following a rash of high-profile, brutal theater shootings in the past several years. While none of the shootings occurred in a Regal theater, the company is putting security checks in place to make sure all patrons are safe.

Mashable reports that customers at theaters in Texas, Virginia, Florida and Ohio began having their bags inspected earlier this month. One theater in The Sunshine State even posted a sign letting guests know that all bags and backpacks are subject to a search before anyone can get inside to fight over seats and buy popcorn. While the procedure is meant to keep everyone inside the theater safe from an attack like the ones that have recently occurred at showings of Trainwreck and Mad Max, customers are less than pleased that the same people checking their tickets may now also search their bags for whatever they deem inappropriate.
Irate moviegoers have taken to Twitter express their outrage at the new security measures. While some have favorably compared the added step in the movie-going experience to the process one goes through to enter a concert or sporting event, others have threatened to boycott the theater chain until the policy has been eliminated.
A third group of people have pointed out that bag searches will be useless against perpetrators who keep their guns on their bodies instead of their bags and are worried that the new measures will lead to body searches. And at least one very confused person has credited the move to search bags to America's fall to socialism.
G/O Media may get a commission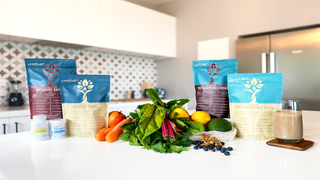 USA Today spoke to box office analyst Jeff Bock, who told the news outlet that the bag searches aren't an awful idea, but that they may be misguided, as asking a 16-year-old working in a theater to check bags for weapons is way outside of their job description.
"Implementing this is probably a good idea," he said. "But it seems undercooked. How is this going to work? The protocol needs to be defined. Exactly what are they doing and what kind of training are you giving to employees?

"It's a pretty big thing to ask for 16-year-old employees to search through bags for possible firearms. This kind of changes the duties of a theater employee from making popcorn and sweeping floors to basically being a low-rent security guard. Maybe this falls to the manager of the theater to search ... We now have to deal with the consequences of what if they find something in the bag.
And, Bock pointed out, the theater may have ulterior motives for checking bags other than customer safety. While security checks might find weapons, Bock says, it's more likely that they'll find contraband footlongs and candy, reducing outside food and increasing concession sales.
Regal has added a statement to their website apologizing for the inconvenience of the heightened security but stating that the safety of its guests is paramount and that they hope the bag checks will only be seen as a minor inconvenience.
Security issues have become a daily part of our lives in America. Regal Entertainment Group wants our customers and staff to feel comfortable and safe when visiting or working in our theatres. To ensure the safety of our guests and employees, backpacks and bags of any kind are subject to inspection prior to admission. We acknowledge that this procedure can cause some inconvenience and that it is not without flaws, but hope these are minor in comparison to increased safety.
Will movie goers really stay away from Regal? One expert doesn't think so: "I don't think anyone is going to stay away from a movie theater because of increased security measures. If anything, they're going to appreciate it," analyst Paul Dergarabedian told USA Today.
---
Contact the author at mark.shrayber@jezebel.com.
Image via Shutterstock