In an op-ed published today in the Los Angeles Times, Gabrielle Union addressed her own rape, affirmative consent, and the director Nate Parker's controversial past. Union stars in Parker's film, Birth of a Nation, in which she has a pivotal non-speaking role as a slave who is sexually assaulted. In the op-ed Union traces a line between her character and her own experiences.

She writes:
Twenty-four years ago I was raped at gunpoint in the cold, dark backroom of the Payless shoe store where I was then working. Two years ago I signed on to a brilliant script called "The Birth of a Nation," to play a woman who was raped. One month ago I was sent a story about Nate Parker, the very talented writer, director and star of this film. Seventeen years ago Nate Parker was accused and acquitted of sexual assault. Four years ago the woman who accused him committed suicide.
As students at Penn State, Parker and Birth of a Nation co-writer Jean Celestin were both tried and acquitted of rape in 1999. That news resurfaced after Parker began promoting his film in the last few months. Union writes that since she learned about the rape allegations and subsequent trial, "I have found myself in a state of stomach-churning confusion." She continues:
I took this role because I related to the experience. I also wanted to give a voice to my character, who remains silent throughout the film. In her silence, she represents countless black women who have been and continue to be violated. Women without a voice, without power. Women in general. But black women in particular. I knew I could walk out of our movie and speak to the audience about what it feels like to be a survivor.
G/O Media may get a commission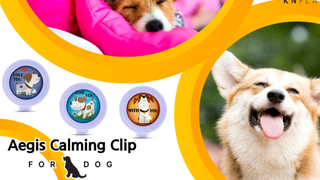 20% off
Aegis Calming Clip for Dogs
Union does not shy away from addressing the allegations against Parker, but addresses the director's description of events. She notes that Parker's retelling of the alleged rape doesn't include affirmative consent, rather it's focused on hearing a "no." The "fact that some individuals interpret the absence of a 'no' as a 'yes' is problematic at least, criminal at worst," Union writes. It's because of that confusion that Union has become an advocate for affirmative consent. She writes that, as the mother of two "brilliant, handsome, talented young black men," affirmative consent is the foundation of her approach to teaching her sons about rape.
Sexual violence, Union concludes is a "stain that lives on in our psyches." She took the role in Birth of a Nation, she writes, because it addresses that stain, filled as it is with a long history deeply entangled with race. Now, Union argues, the circumstances around the film, of Parker's own history, has allowed to the film to essentially open another conversation:
Regardless of what I think may have happened that night 17 years ago, after reading all 700 pages of the trial transcript, I still don't actually know. Nor does anyone who was not in that room. But I believe that the film is an opportunity to inform and educate so that these situations cease to occur on college campuses, in dorm rooms, in fraternities, in apartments or anywhere else young people get together to socialize.
Union ultimately argues that the both the film and the director are an opportunity to have a difficult conversation and closely examine the "ingrained misogyny" that has perpetuated sexual violence.
Read Union's whole op-ed here.