Those who saw Birth of a Nation for the first time at this year's Sundance Film Festival discovered that Gabrielle Union has a small but powerful role in Nate Parker's not-yet-released but already historic movie.
For her cameo in the film about Nat Turner's slave uprising in Virginia (it sold for a record $17.5 million after a bidding war), Union plays a slave who's sexually assaulted on the plantation where the rebellion begins. After the Sundance screening—having seen the movie for the first time like everybody else—Union told New York Magazine's Jada Yuan she was still in shock.
"Watching the film I had a lot of rage for my ancestors and for us today because so much has not changed. It's still the same," says Union. "But watching Nate come on—don't tell my husband—I've never been more proud of anyone in my life. In my life. When it said 'Nate Parker wrote, Nate Parker directed. Nate Parker produced!' I just had so much pride. So much fucking pride, and it's so important."
Union's character originally had a speaking role in the script, but after conversations with Parker, she says they decided on cutting the lines to let the silence speak for itself.
"As a sexual-assault survivor myself, I didn't want her to have any [lines]," says Union. "It's just more symbolic of the lack of control or power that black women had, and have, over our own bodies. As a rape survivor, I know how powerful and voiceless I felt myself for a very, very long time, and the shame and the rage. It's only relatively recently that I found the power to have a voice."
G/O Media may get a commission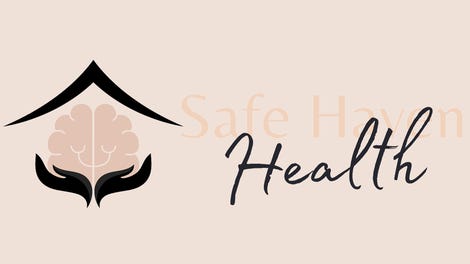 Addiction counseling
Safe Haven Health
The other emotional aspect of filming, she adds, was the mere act of being on set and feeling the weight of the narrative. "It is haunted with horrors, and families ripped apart and bodies broken and souls shredded. You feel it," says Union. "I walked on set, and I'm not a crying person—despite the snot that you saw, I'm not a fan of snot in film. But what happened once I got to work, I don't know. All I kept thinking was, The chick from Bring It On is about to fuck up this movie."
In related news, remember when Stacey Dash wondered about the need for BET Awards and such? Union (star of BET's Being Mary Jane) wonders, in return, who's Stacey Dash?
"It's like why there's a need for Birth of a Nation and why there's a need for the Country Music Awards," she says in this video interview from Sundance. "If you don't see yourself reflected in mainstream awards, you tend to create your own."
---
Contact the author at clover.hope@jezebel.com.
Image via Getty