Today The Weinstein Company announced that it will be developing a live, daily syndicated show based on the gossip site Radar Online. If you're unfamiliar with Radar Online, just imagine if TMZ gave less of a fuck.
The show is the result of a partnership between The Weinstein Company and American Media, Inc. whose holdings include National Enquirer, Star and Soap Opera Digest. Again, if you're not very familiar with Radar Online, it is the website that makes you think: "Huh, how did they no get sued for that?"
Radarhas already been dabbling in video content with what they call "Newsy Entertainment" where a talking head basically walks you through articles that they easily could have just posted to the site. Sorry, I just want to be clear, if you're still don't have a full grasp on Radar Online, it is the site that, after reading, you say to yourself: "So, I guess this is where humanity is at now."
Deadlinenotes that whatever the hell this show ends up being will likely be in competition with TMZ on TV, which is when Harvey Levin and that other guy appear on television and talk about the content on TMZ.com.
Here is The Weinstein Company's attempt to make this seem like sound decision-making:
TWC touted Radar Online's recent bagging of seven awards at the 2014 National Arts & Entertainment Journalism Awards, including top honors for Investigative Story of the Year for the site's coverage of the Paula Deen deposition debacle. Radar also was recently feted for its series "Fooling The World: How Networks Stage, Script & Fake Reality TV."
G/O Media may get a commission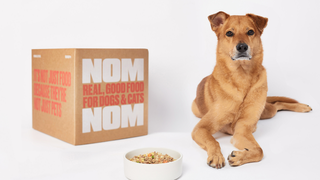 In a move that would earn them a positive ruling in Shade Court, Deadline simply lists a handful of stories that Radar covered today as the announcement was being made. Headlines include: "Suicide Attempts, Kinky Sex & Child Neglect? The 14 Darkest Secrets & Scandalous Allegations Against Tamra Judge, The Woman Everyone Loves To Hate!," "Royal Sex Slave Scandal" and "OJ Simpsons BFF Reveals How Hateful Schoolyard Bullies Tormented His Kids."
No word yet on when we can expect this on our televisions, but, in all sincerity, I wish the best of luck to the legal team that will be charge of this program.
Image via Radar Online.