Blast from the past! Rachael Leigh Cook of She's All That fame recently spoke at the at the Healthy Media for Youth Summit in Washington DC. She was upset, and, frankly, more than a little pissed off.
At the event, Cook told those gathered: "I think it's an absolute travesty that young women are seeing what the media is feeding them. It breaks my heart to be part of an industry and part of a machine that really pushes out these images and propagates these really terrible standards that are false." She also talked about her personal body battles, saying that she gained weight as a teen, and then "went too far in the other direction." She added: "I worried my parents for a while, I think it's fair to say. I think that it's something that many, many teenage girls go through, especially ones that are achievers and ambitious. You're looking for a sense of control, and when you're in a really transitional phase in your teenage years, I think it's a pretty normal reaction to develop food issues."
But Cook got really agitated about Photoshop and photography in general:
"Nothing that you see is real, even if you look at what looks like a candid photo of someone, anything can be done. It is false advertising and false advertising is a crime so why isn't this a crime? I'm just up in arms about it. People need to know that there are actual lenses that are put on cameras that make people stretched out. If you saw these actors in person, you wouldn't even recognize them as the people you see on TV. It's just all a complete illusion and maybe it should be viewed as art, the way that art isn't real. The way that a picture of a rose can be beautiful, but it's not a real rose."
As you may know, Cook is not alone — the French are contemplating legislation that would require Photoshopped images to carry a disclaimer, thanks to Parliament member (and mom) Valérie Boyer; a group of doctors in the UK have found that retouched images make women and girls as young as five hate themselves; and earlier this month, a Canadian retailer banned retouching. Of course, overly manipulated, unrealistic images — from Gabourey Sidibe to Christina Hendricks to even Brad Pitt — persist. The flubs get called out on blogs like this, but most people — the public at large — consume the photographs as truth. Making the publication of patently false images a crime could help — but don't we also need a complete attitude adjustment, society-wide?
G/O Media may get a commission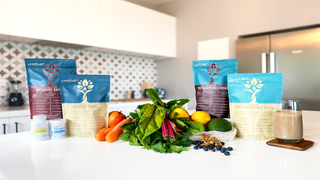 Rachael Leigh Cook Disgusted With Entertainment Industry's Effect on Young Girls [Fox News]
Rachael Leigh Cook - Rachael Leigh Cook Calls Airbrushing A 'Crime' [Contact Music]