On Monday, R. Kelly appeared on HuffPost Live to promote his new album The Buffet. Over the course of the interview, host Caroline Modarressy-Tehrani took questions from commenters, in addition to posing her own questions about the disappointing success of the record.
"Some people say that they're conflicted—that they want to support the music because they think musically you are a genius. But they can't support you," she said, referring to the multiple lawsuits accusing the singer of sexually assaulting underage girls.
She then read the following tweet:
G/O Media may get a commission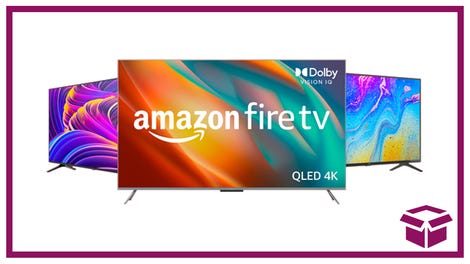 Ooh. stunning.
New Amazon Fire TVs
"What do you say about fans who are conflicted?"
"I say fuck that. I say I have a lot of fans around the world that love R. Kelly and I'm glad that they don't feel the way she do, God bless her. But you can't satisfy everybody and you're not gonna always have everybody to hold you down you know... I'm just glad to know that everybody doesn't feel the way that she does."
Modarressy-Tehrani tried to ask a number of follow-up questions, which Kelly enthusiastically shut down by saying a lot of meaningless words. And because HuffPost Live lacks the time constraints that a cable news show might have, we were forced to endure many minutes of Kelly deflecting.
"Lets talk about your lyrics for a second, would you say that you have a healthy relationship with sex?" Modarressy-Tehrani finally asked, ceding to Kelly's requests that her questions not skew so negative. "Sex is mentioned frequently in your lyrics, in many songs you talk about having sex with women, multiple women, would you say that you have a healthy relationship with sex and that that is reflected musically?"
"I would have to say this. I did not come here to get interrogated, I didn't come here for a deposition, you know what a deposition is?"
"I'm very aware of what a deposition is—"
"You should agree with me when I say that this sounds sort of like a deposition"
"I think it might be the accent."
Kelly then accused the host of disrespecting him, and insulted her "level of intelligence" when she disagreed. He also asked her if she ever got sloppily drunk to make her understand what it feels like to be asked questions about an embarrassing topic.
Ultimately, Kelly took off his microphone, complimented Modarressy-Tehrani on her beauty, and left, as any innocent man would do.
---
Contact the author at joanna@jezebel.com.
Image via HuffPost Live.