New York-based publishing house Penguin Group has filed a dozen lawsuits against prominent authors who received—and kept—large advances for books they failed to deliver.
One of the writers named in the breach of contract/unjust enrichment complaint is Elizabeth Wurtzel. The Prozac Nation author signed a $100,000 book deal with the publisher in 2003 to write "a book for teenagers to help them cope with depression." She never got around to it (although she did publish an advice book for women the following year with a different publisher). Wurtzel received $33,000, which Penguin is seeking to recoup, along with $7500 in interest.
Of all the authors Penguin is going after—Rebecca Mead, staff writer at The New Yorker; Holocaust survivor/admitted liar Herman Rosenblat; and "Hip-Hop Minister" Conrad Tillard, among others—political blogger Ana Marie Cox received the heftiest advance, a whopping $81,250 of a $325,000 deal that she signed in 2006 to pen a "humorous examination of the next generation of political activists." Penguin wants the advance back, plus "at least $50,000" in interest.
That there are 12 different writers who have taken tens of thousands of dollars without producing any work is unconscionable. No wonder why the publishing industry is dying.
G/O Media may get a commission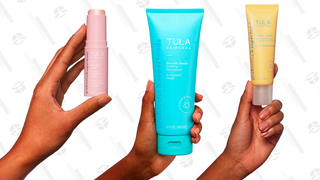 Book Publisher Goes To Court To Recoup Hefty Advances From Prominent Writers [TSG]