Project Runway contestants have made dresses out of flowers, car parts, and candy, sometimes with barely a day to complete them and with little sleep to go on. You'd think that designing for a woman who is anything bigger than a size zero wouldn't phase them and yet, somehow, it continues to be a problem.

In addition to a 2019 show makeover featuring new judges like former Teen Vogue editor Elaine Welteroth and model Karlie Kloss, Project Runway has, in recent years, moved away from adopting the fashion industry standard of using size zero runway models. Starting in Season 16, contestants could choose from a group of models who ranged from 0 to 22, considering that every good designer should at the very least be able to dress women of all sizes. Former host Heidi Klum said the designers were pissed about the decision. "A lot of them actually weren't too happy about it," she told Entertainment Tonight at the time. "You have to dress real people, and real people come in different sizes: short, tall, more voluptuous, skinny."
Designers that season also struggled; when contestant Shawn Buitendorp complained that she had never designed for a plus-size model on the second episode, guest judge actress Maggie Q said, "If you think that's curvy, you're going to have a real problem designing in the United States."
Project Runway's 17th season is only three episodes in, but designers are already going home over their inability to dress models who don't fit fashion's skinny mold. Spoilers ahead for those episodes. In the third episode, designer Nadine Ralliford is exasperated when she gets her model, who she has to dress for a challenge in which designers are asked to do a head-to-toe print look. "Why did I have to get a 12, 14?" she says, staring at her card. "The challenge for me is my model," she says. "I deal with a lot of curvy ladies, and usually you can put any print on a slimmer model, but when you get a plus-size model... You don't want her to look bigger than she is because certain prints can do that."
G/O Media may get a commission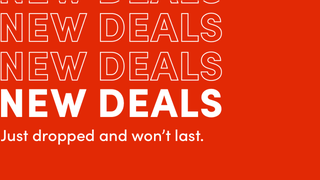 Up to 70% off
Wayfair - Cyber Week Deals
In the episode, Ralliford says she likes her outfit, a complicated, wrap-around animal print knit situation, but she just doesn't like it on her model. She ultimately gets a serious villain edit when she's also unhappy with how her model walks, telling her she's not taking long enough strides. Her unflattering design gets her sent home, but Ralliford hasn't been the only contestant struggling to dress her model's body. "I've worked with a fuller figure before, but she looks like she's broader," designer Cavanaugh Baker said of her model in Episode 1. Baker ultimately sends a basic black outfit down the runway when she discovers the "star" tweed jacket she sewed for her model is too small. And even though designer Frankie Lewis tells the audience she loves designing for plus-size models, she's sent home after showing two poorly made outfits on the show, one of which barely fits her model.
What contestants have this season as opposed to the last is the aid and eye of former contestant and designer Christian Siriano, who has become a go-to designer in Hollywood for plus-size women who are shut out of traditional design houses due to their size. It was Siriano who helped Leslie Jones dress for the red carpet after she publicly complained designers wouldn't dress her, and he's gone on to dress stars like Whoopi Goldberg, Danielle Brooks, and Oprah Winfrey, to name a few. "My mission now is what we're calling that 'everywoman,'" Siriano said in 2016. "You can be any size, any age, and wear something from our collection, and that's so important to me."
The fashion industry is still massively behind when it comes to women's sizes, but brands are slowly (very slowly) catching up. Still, the problems Project Runway designers have when it comes to designing for a wide range of bodies is a testament to how small sizes are still expected to be the norm, not just on the runway at Paris Fashion Week, but also in design schools where contestants study and at the independent labels they inevitably run.
If designers are struggling to dress, as Nadine said, "a curvy model" in the workroom, it'd be in their best interest to listen to Siriano. He is, after all, the show's most successful designer in many ways than one. "She's a healthy girl, so I just want her to still look funky," Ralliford tells Siriano of her design. "But it's great to celebrate the curves, and I think that's even more exciting," Siriano says as an important counterpoint. At this point in the competition, designing for a woman's curves is more a necessity than a celebration.