In a report published today, Adweek revealed the best- and worst-selling magazine covers of the year, and the resulting list proved an old industry adage: "When all else fails, tell 'em Jennifer Aniston got married."

Adweek reports that Caitlyn Jenner's cover of Vanity Fair was their big winner for the year, selling over 400,000 copies compared to the magazine's "newsstand average of just 164,000." Meanwhile, People's highest seller was about Miranda Lambert and Blake Shelton's split, which, in a year filled with high-profile divorces, is sort of shocking. (How did FKA Bennifer 2.0 lose this one?) On the cover of Life & Style's biggest-selling issue was eternally pregnant Hollywood icon and almost Oscar nominee Jennifer Aniston, along with the most effective of two-word lies, "It's official," in its headline.
But not every celebrity can be what those in the biz call "newsstand gold," and three A-listers who learned that the hard way were Sandra Bullock, Sarah Jessica Parker, and...the Pope—who were featured on the worst-selling issues of Star, Cosmopolitan, and People, respectively. Bullock's "dangerous new romance" enticed only 162,500 buyers, Parker's "HOT SUMMER SEX" issue of Cosmo only made 438,000 people horny (roughly 60,000 fewer horny people than normal), and Pope Francis's goofy smile called to just half the People audience that Blake and Miranda were able to proselytize.
Though no one cares enough about them to buy magazines on which they're the cover star, I can't feel too bad for people like Sandy, Sarah, and Pope Franny. I can, however, feel deep anger over the fact that my favorite cover of the year was given not one mention by Adweek:
G/O Media may get a commission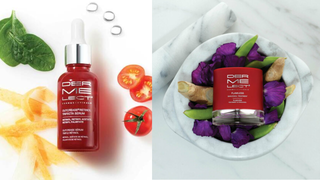 Save $19
Retinol Renewal Kit
---
Contact the author at bobby@jezebel.com.