Late yesterday, the Prenatal Nondiscrimination Act (PRENDA) made its way to the floor of a House of Representatives committee. An all-male panel discussed the merits of the bill as its Republican sponsors and supporters invoked the New Testament, the Founding Fathers, and Frederick Douglass.

If passed, PRENDA would penalize doctors who perform abortions based on the race or sex of the fetus. The bill is modeled after legislation that is currently on the books in eight states, most recently Indiana. Unsurprisingly, there are no studies which show that women are seeking out abortions based on race or sex, but as ThinkProgress notes, the idea is underpinned by anti-choice language which frames abortion as a civil rights struggle. That ideology was certainly on display during yesterday's committee hearings.
During the judiciary subcommittee hearing, Trent Franks (R-AZ), PRENDA's sponsor, compared abortion to slavery. "It took the civil war to make the state-sanctioned practice of human slavery come to an end," Franks said. He added that while the United States has "made great progress" in ending racial discrimination, "one glaring exception is life itself, the most foundational civil right of all." Franks continued:
"Between 40 and 50 percent of all African-American babies are killed before they're born. A Hispanic child is three times more likely to be aborted than a white child."
Franks' source for these numbers is unclear, but he offered the same statistics in 2011 when he first introduced PRENDA; since then, those statistics, particularly about abortion rates in the black community, have been repeated on multiple conservative and pro-life websites.
Opponents of the legislation—which include NARAL,the National Asian Pacific Women's Forum, and Trust Black Women Partnership—say the bill is motivated by racist stereotypes that would only serve to create a culture of racial profiling in abortion clinics and deny them of their rights.
G/O Media may get a commission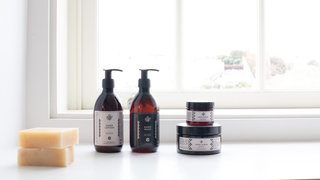 Exfoliate and Hydrate
The Handmade Soap Company
Representative Judy Chu (D-CA), called the bill a "nightmare," adding that "This is a piece of legislation that would impose criminal penalties on providers and limit the reproductive choices of women of color and all women." Congresswoman Loretta Sanchez (D-CA) echoed Chu's objections, saying that PRENDA would "limit the reproductive choices of women of color and all women."
Monica Simpson, the executive director of SisterSong, the National Women of Color Reproductive Justice Collective, told the Guardian that the bill co-opts the "notion of race" in order to benefit a "specific legislative agenda is just wrong."
Every group that opposes PRENDA said the bill was misguided, racially charged and purposefully misunderstood the very real economic choices that influence women's choices. And yet, despite this, the House still managed to waste time and money to convene an all-male panel where they could lecture women of color about history and civil rights.
Image via Getty.