If your new year's resolution was to come up with the world's creepiest phrase in 2015, I have some bad news for you. The man in the following emails has come up with it already and (spoiler alert) it's "begins the process of seduction." And that's just something he wrote to a classmate. Imagine what he'd say if he really liked you...
This chain of emails found on Reddit, allegedly coming from a woman's class partner in an online management class, starts out bad—"I work out all the time and spend too much time on Tinder"—and immediately goes to worse—"And mama'd be surprised I didn't bring home a total slut and be happy that I'm growing up"—in a matter of sentences. It goes south so quickly, actually, that it makes it hard to believe that there is someone out there so completely and utterly lacking in self-awareness. But of course there are lots of people like this in the world. Dude, I think we've just figured out why you "spend too much time on Tinder."
Oh, also important: He's 100 percent German. 100 percent. Did you know, by the way, that "mama" is German for "mom?" (lol)
Here's the first email, in which the gentleman tries to introduce himself in the most creepy way possible:
G/O Media may get a commission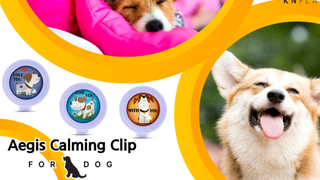 20% off
Aegis Calming Clip for Dogs
Note how quickly the woman tries to shut him down. It's all "thanks so much for this email that is completely inappropriate, here is a response that tells you nothing about me because I do not want to be worn as a skin suit at mama's house." But he doesn't take the hint! Instead he stalks her Google Plus and then tries to subtly neg her in the worst way possible.
The list of problems with this missive:
1. The sense of humor is severely lacking if calling your mom "mama" is your idea of a joke. (This, by the way, is the very least of the problems.)
2. Don't tell people you stalked them like a lonely psycho on the internet's only social network for lonely psychos and my grandma.
3. Why are you trying to compliment a woman by telling her she "doesn't look like a slut" and then insisting you wouldn't want her for one night but instead for forever (with the implication that forever would entail her being murdered violently at some point) (I read between the lines).
4. The subtle neg about the phone. What?
5. "That's my mama for you!"
---
At this point I would have demanded to switch groups, but this woman gives the guy one more chance to redeem himself, which he takes. And apologizes.
Lol, no:
HE JUST WANTED TO WATCH SOME FUNNY YOUTUBE CLIPS, YOU BRAZEN HUSSY! HOW DARE YOU TAKE ADVANTAGE OF HIM AND HIS HOT BODY AFTER A NICE, MUTUAL OUTING?
Have fun at your conduct meeting at the office of student affairs, dude. (I hope you know that's not what "affairs" means in this context. (lol)
Lede image via Paramount Pictures; Email images via Reddit