A new investigation finds that police officers across the country destroyed rape kits, in what is estimated to be over 400 cases, and all before the statute of limitations ran out for the kits.
CNN reports in a lengthy, devastating deep-dive using department records that since 2010 rape kits have been shelved and destroyed by many police officers, sometimes just weeks or months after they obtained evidence.
We already know that rape kits across the country are constantly being mishandled, whether they're left to grow mold, go untested, or simply aren't offered at all to women in certain areas. What is most startling but not surprising about CNN's investigation is how it reveals just how little some police offers do to even investigate rape claims. For one woman who reported being gang-raped, the officer assigned to her case did absolutely nothing to move it forward:
Instead, CNN found, the detective assigned to her case did nothing more than interview her. The officer never tried to talk to the men she named as her attackers, misinterpreted the law and concluded that no rape occurred. About a month after speaking with the woman, the detective authorized destruction of the untested rape kit — in a state where there was no time limit to prosecute rape.
An incident like that is horrifying when you consider just how departments defend the destruction of these rape kits. CNN found that 25 agencies in 14 states destroyed kits when they still could have been prosecuted, but police say that's because they were apparently cases "they believed had no chance of moving forward."
But the judgment of officers regarding the likelihood of cases to move forward appears to be deeply misinformed. For example, an officer might throw out a rape kit just because a victim didn't want to continue participating in the investigation:
Destroying kits in those circumstances is misguided, experts said; police are failing to recognize that the passage of time can work on behalf of an investigation. A victim can decide to engage with police after a few years, and new evidence can emerge, making a prosecution possible.

"Even if a victim doesn't want to be involved now doesn't mean they won't change their mind," said David LaBahn, president of the national Association of Prosecuting Attorneys and a career California prosecutor. "If you have a statute of limitations that is still open, and a victim does change their mind but you've destroyed the kit — that's a problem."
G/O Media may get a commission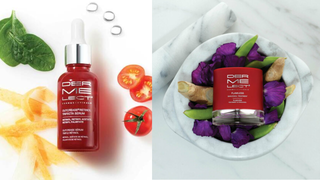 Save $19
Retinol Renewal Kit
Reading the piece, you honestly have to wonder if these officers ever do their job!
In North Charleston, South Carolina, a woman reported being raped at knifepoint by a man who had once been a sexual partner. Police noted she'd been arrested for prostitution two years earlier and quizzed her about whether he was a client. She told them no...

...But when she failed to return a detective's call in a week's time, he wrote that she was uncooperative and ended the investigation 17 days after she reported being raped. Her kit — never tested — was destroyed less than a year later, even though testing might have identified the man. There was no statute of limitations on the crime, meaning the woman should have had as much time as she needed to help police pursue her assailant.
The bar for being an "uncooperative" victim is clearly very, very low. For example, police in Springfield, Missouri reportedly send victims letters to their houses letting them know they have 10 business days to contact a detective or their cases will be dropped. If they didn't respond they were labeled uncooperative.
The victims had undergone rape exams and given initial accounts to patrol officers, actions that demonstrated a desire for the crimes to be investigated. But when victims didn't meet that 10-day deadline, Springfield police sometimes sent another letter, telling victims their "failure" to respond led to the closing of their cases. The kits were later destroyed, even though the crimes remained within the statutes of limitations.
You can read the full, disturbing investigation here, but please be warned it might make you want to throw your laptop against a wall.