Brittany Murphy, the actress perhaps best known for her work as the lovable Tai in Clueless, died on December 20, 2009 at the young age of 32. At the time, her death was breathlessly reported; despite the fact that her career had taken a bit of a hit in her final years and persistent rumors of her having possible substance abuse issues, Murphy was young and vibrant enough that no one was prepared for her to die. So when news broke earlier today that she actually might have been poisoned, it was just the latest bizarre twist in a saga that's clearly not ready to be put to bed just yet.
The circumstances surrounding Murphy's death took many weird turns: her husband died mysteriously just a short time later and in the years since, both of Murphy's parents have filed lawsuits related to her passing. Herewith, a timeline of an unusual tragedy.
April 2007: Murphy marries British writer/director Simon Monjack
Murphy and Monjack marry in a small ceremony at her home after less than a year of dating, though they had known each other for more than a decade. There are reports that the pair planned to work together on an adaptation of D.M. Thomas' The White Hotel, but as Vanity Fair later reported, the project seemed doomed from the start and never materialized. Director George Hickenlooper, who allegedly worked with Monjack on his movie Factory Girl, writes an extensive comment on the website Hollywood Elsewhere claiming that Monjack had nothing to do with Factory Girl and was a con man. Hickenlooper also writes that he had "warned" Murphy about Monjack:
The last thing I told Brittany is "Do you know who this guy is? I mean do you really know him. Do you know what you're doing by marrying him?" At this point Brittany became angry and told me she knew Monjack better than anyone and then hung up on me. A few months later I tried to call her to see if she was alright and Monjack would not let me speak to her. I so so feared something bad would happen. I thought he might take her for all her money. Little did I know she would end up dead. Now I am not saying Monjack has anything to do with this. I wouldn't know. And I'm sure the guy is in deep mourning. But one can sure speculate that his clear lack of character and background couldn't have led to the most healthy environment. I really feel bad for Brittany. She was a sweet sweet angel and didn't deserve anything bad to happen to her ever. May she rest in peace. I will miss her. We will all miss her. She was the most talented and underrated actresses working in film.
G/O Media may get a commission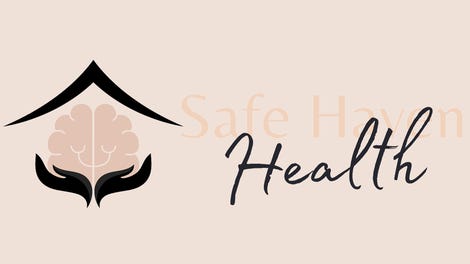 Addiction counseling
Safe Haven Health
December 20, 2009: Murphy is found dead
The LAFD is summoned to Murphy and Monjack's home in West Hollywood (which she had purchased from Britney Spears in 2003) at 8:00 on a Sunday morning. Murphy is taken to the hospital after she reportedly collapsed in the shower and was found by her mother Sharon, but doctors are unable to revive her; she is pronounced dead two hours later from cardiac arrest. The Los Angeles coroner says they believe the cause of death "appears to be natural" but is uncertain of what, exactly, ended Murphy's life.
December 2009: Monjack denies Murphy was anorexic or addicted to drugs
During "a sometimes tear-filled interview" Monjack tells People magazine that Murphy was suffering from "laryngitis and flu-like symptoms," for which she was taking antibiotics, when she died. "She was on herbal remedies that wouldn't speed up her heart," Monjack said. "There was nothing here that could endanger her; there was prescription medication in the house for her female time and some cough syrup. That was it." He notably mentions how he "couldn't bear" the idea of cutting Murphy open for an autopsy.
February 2010: Murphy's death partially attributed to cold medicines
A report from the coroner indicates that Murphy's death was still not the result of foul play, but an accident spurred by medications she was taking to combat pneumonia and an iron deficiency. "Multiple medications were present in the blood, with elevated levels of hydrocodone, acetaminophen, and chlorpheniramine. L-methamphetamine was also present," the report said, noting that the drugs involved are used in Vicodin and other over-the-counter medications. Murphy also apparently suffered from heavy periods that would account for her iron deficiency and lead to a "weakened state of health" that "would increase her vulnerability to infection." The coroner says her death could have been prevented if she had gone to the doctor.
The same month, a foundation started in Murphy's name by Monjack and her mother is deemed a fraud
TMZ reports that The Brittany Murphy Foundation, started by Monjack and Sharon to celebrate children's arts education, "is not registered as a charity with the IRS or the state of California, as required by law. The California Secretary of State's office told TMZ there are no records for The Brittany Murphy Foundation. The state Attorney General's office also has no record of the organization as a nonprofit group — and the IRS says the foundation has not filed for a non-profit license." After TMZ's story broke, the foundation's website was shut down; shortly after that, they announced they'd had started the organization as a private one "with plans to apply for non-profit status," but that they'd be returning donations "until we have our non-profit status approved before proceeding to insure that we can truly honor Brittany's charitable desires."
March 2010: Murphy's mother puts Brittany's house on the market for $7.25 million
April 2010: Murphy's mother takes the house off the market
Monjack tells TMZ that the house is no longer for sale because Sharon felt uncomfortable showing it with Murphy's belongings still inside.
May 23, 2010: Monjack is found dead
Like Murphy, Monjack is found suddenly dead at the home he shared with Murphy. The LAFD was on the scene after responding to a call at 9:24 pm on Sunday night for an "unspecified medical aid request;" CNN later reports that Monjack was planning on having triple-bypass surgery after the summer, and had delayed the surgery until after a planned fundraiser for the Brittany Murphy Foundation. He is buried next to Murphy at Forest Lawn Memorial Park in Hollywood Hills, near the the home they shared together.
July 2010: Monjack's death is found to be similar to Murphy's
The LA coroner's report indicates that Monjack also died of pneumonia and anemia – "just like Brittany," in the words of Assistant Chief Coroner Ed Winter. Monjack was found with prescription drugs in his system, and his mother-in-law stated for the record that there was no drug overdose. All involved parties denied rumors that toxic mold contributed to either Monjack's death or Murphy's; Sharon's lawyer said that any rumors to the contrary could have stemmed from a lawsuit filed the previous year against a contractor who had done shoddy work, which required a full investigation into the house.
January 2011: Murphy's house is put back on the market
Despite reports indicating that the property had gone into foreclosure, Murphy's mother begins to attempt to sell the house for a steal at around $5 million.
The Hollywood Reporter publishes a piece entitled "The Final Difficult Days of Brittany Murphy" indicating that the couple were incredibly paranoid that they were being watched.
April 2011: Murphy's mother puts her belongings up for auction
Interested parties find that they can bid on costumes from movies like Uptown Girls, art and even the late actress's passport; Julien's Auctions' consignment director Michael Doyle tells Yahoo! Shine that he and Sharon pent two years deciding which items she should sell. A Tumblr called Justice for Brittany calls the decision "disgusting."
July 2011: Murphy's home is sold for $2.7 million
December 2011: Murphy's mother files a lawsuit over toxic mold
Apparently changing her mind about the role that toxic mold played in her daughter's death, Sharon Murphy files a lawsuit against her attorneys for not telling "her about a possible wrongful death suit due to mold in the house," reports the Hollywood Reporter:
Sharon Murphy charges the firm of Steiner & Libo with legal malpractice, breach of contract and breach of fiduciary duty for not properly informing her that in January 2011 — when she accepted the final settlement of that earlier lawsuit — she was giving up her right to sue for the wrongful death of her daughter due to the presence of mold in the 13-year-old, 8,000-square-foot-home.
January 2012: Murphy's father sues the Los Angeles coroner
Angelo Bertolotti files suit against the LA coroner and police because he believes that they did not test hair samples he submitted to them that would prove Murphy did not die from the mix of cold medicines she was on but due to toxic mold in the house. "...there has been no investigation, none of the potential witnesses and/or persons of interest have been questioned and only the very basic autopsy procedures/toxicology testing has been performed," Bertolotti's complaint said, adding that Murphy's "hair was never tested for poisons, toxins or heavy metals." A submitted "hair kit" included samples of Murphy's natural head hair, hair from her weave/extensions, facial hair, arm hair and pubic hair. Bertolotti requests the return of the hair samples so he could have them tested himself. The corner's office says that they did not test the samples "because there was nothing that led us to believe that [she died of arsenic poisoning]," the LA Times reports.
July 2012: Judge dismisses Murphy's father's lawsuit
After Bertolotti and his attorney apparently failed to show up in court or file any follow-up claims, a judge dismisses the suit.
February 2013: Murphy's mother settles her lawsuit
After her former lawyers alleged that Sharon's settlement agreement about the home wouldn't have prevented her from filing a wrongful death suit, Sharon's new attorneys file papers indicating that the case had been settled and should be dismissed. No terms of the settlement are revealed.
November 3, 2013: Murphy's father relaunches the Brittany Murphy Foundation
"Brittany Murphy suffered an untimely death, under highly suspicious circumstances," a press release on the Foundation's site reads. "On the anniversary of Brittany Murphy's Birthday, her father continues to seek justice for his daughter and honors her memory with a foundation that will keep her legacy alive and ensure an opportunity in the field of Arts and Entertainment for underprivileged children. The foundation epitomizes Brittany's generosity of spirit, fulfilling her dream to help others realize their full artistic potential." The site holds no other information.
And then, a report finds Murphy may have been poisoned
After securing the release of Murphy's hair samples, Bertolotti tests the samples and a lab report concludes that:
Ten (10) of the heavy metals evaluated were detected at levels higher that the WHO [The World Health Organization] high levels. Testing the hair strand sample identified as" back of the head" we have detected ten (10) heavy metals at levels above the WHO high levels recommendation. If we were to eliminate the possibility of a simultaneous accidental heavy metals exposure to the sample donor then the only logical explanation would be an exposure to these metals (toxins) administered by a third party perpetrator with likely criminal intent.
The Examiner claims that both Murphy and Monjack displayed symptoms that would result from this type of poisoning. "Vicious rumors, spread by tabloids, unfairly smeared Brittany's reputation," said Bertolotti. "My daughter was neither anorexic nor a drug junkie, as they repeatedly implied. Brittany and Simon were ridiculed by The Hollywood Reporter, when they complained of being under surveillance and in fear for their lives. I will not rest until the truth about these tragic events is told. There will be justice for Brittany."
Images via Getty