Pippa Middleton has goals. Not content with simply being the rich, conventionally attractive aunt to the future King of England, (or Queen, if Charlotte's got a little Frank Underwood in her) Philippa is spinning the Wheel of Life and trying her hand at another temporary career: Fashion designer.
Ol' Pips has collaborated with London designer Tabitha Webb on a fashion line to benefit the British Heart Foundation. And when I say "fashion line," I mean a single dress and the seemingly leftover fabric that they turned into a scarf.
The Duchess of Cambridge's sister had some important words on the project. Via The Today Show:
"As an ambassador for the British Heart Foundation, I wanted to do something different and exciting on behalf of this inspiring charity," Pippa said.
G/O Media may get a commission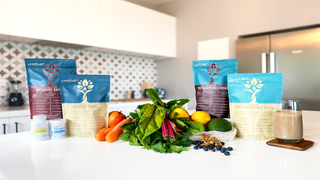 She certainly did do something on behalf of the charity, so one out of three ain't terrible. The release of the dress and scarf—which, again, are the exact same print—coincides with a bike race she'll be riding in which will also raise money for the organization. (Side note: Is it just me or does cycling seem to be moving in on golf as the favorite sport for people with too much money?)
Ok, Pippa, sure. At least this little foray is for a good cause and not some overblown vanity project á la Kanye's Paris Fashion Week disaster. I'll give her that.
Let's just file this under the growing list of of Pippa "Whatever" Middleton's attempt to do something—anything—notable. Hopefully this will also put to rest the objections that Pippa actually wants to keep a low profile and isn't trying to wiggle a few toes into her sister's spotlight. People who want to keep a low profile just donate the money and then hit up their fellow rich friends to donate more money.

Fine, Pippa. We see you. Now just go hang the scarf next to that book where you helpfully explained how to prepare ice.
---
Contact the author at kara.brown@jezebel.com .
Image via Getty.