Tele Pay USA, one of the nation's largest phone-sex purveyors, was recently hit with a class-action lawsuit alleging that it has cheated at least one employee, and possibly hundreds of others, out of compensation.
The Washington Post reports that on Tuesday, Anne Cannon filed a complaint in California on behalf of herself and other employees of Tele Pay USA, claiming that they are paid on average $4.20 an hour "through a pattern of intentional manipulation and exploitation."
Everything you know about phone sex you probably learned from the movies, or from soft-lit commercials you watched late at night during your childhood, featuring breathy, baby-voiced women, a 1-900 number and the promise of something resembling sex. What you probably didn't know is anything about how the business actually works.
Tele Pay is a "booking agent," per the complaint, a copy of which was obtained by Jezebel, that manages the phone sex operators who are essentially freelancers that work from home, in close distance of a landline and computer to field calls. A phone sex worker will handle "dozens of calls and maintain a weekly call average of six minutes per call," paid at 10 cents per minute, which works out to $6.00 an hour—below federal wage. If a call is shorter than 6 minutes, the price per minute dips to about seven cents per minute, making the hourly wage $4.20 per hour. Tele Pay charges its customers $5.00 per minute.
In addition to shitty pay, the complaint calls out some "Draconian" measures used by Tele Pay, allegedly with the intention of further undercutting Cannon's pay. Employees also have no way of keeping track of their hours as their shifts are happening; they can only see averages the day after and the final tally is only available on Sundays, making it difficult for them to accurately assess their own job performance.
G/O Media may get a commission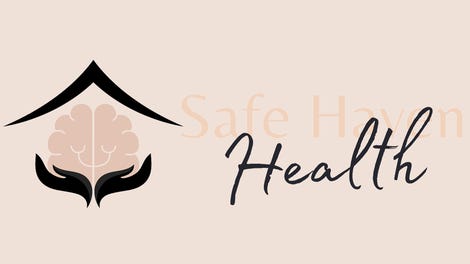 Addiction counseling
Safe Haven Health
There's also this fun account of meetings between Tele Pay and its employees, which sound like the kind of rah-rah bullshit spewed at sales meetings, but worse. From the complaint:
At these meetings, "Don" gives the employees pointers on what to say on calls and how to keep their average up. He reminds them repeatedly, cajoling them over and over with the telephone sex talk mantra - "Remember, it's not HOW MANY CALLS YOU TAKE but HOW LONG you keep these guys on the phone!"
Tele Play allegedly spams their employee's inboxes with emails encouraging them to work, with subject lines like "Calls Coming in like Crazy! Log-In Now!" and in general, it sounds like a miserable place to work.
The suit is seeking three years worth of back pay, overtime pay and off-hours pay on behalf of Tele Pay's workers, most of whom are women.