On December 15, Pete Davidson appeared on Saturday Night Live just hours after a troubling Instagram post prompted NYPD officers to perform a wellness check.

According to CNN, earlier in the day, Davidson posted this message to Instagram before deleting his account entirely:
"i really don't want to be on this earth anymore. i'm doing my best to stay here for you but i actually don't know how much longer i can last. all i've ever tried to do was help people. just remember i told you so."
The message prompted a wellness check from the NYPD, and Ariana Grande, who was engaged to Davidson earlier this year, also rushed to the set, tweeting, "I'm downstairs and I'm not going anywhere if u need anyone or anything. I know u have everyone u need and that's not me, but i'm here too."
Later, Davidson appeared briefly on the show to introduce Miley Cyrus and Mark Ronson as musical guests and in a pre-recorded skit.
G/O Media may get a commission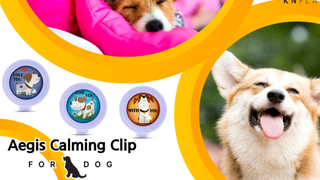 20% off
Aegis Calming Clip for Dogs
The Instagram post could be connected to an offhand tweet made by Grande on December 13, in which she vaguely references the feud between Kanye and Drake before promoting her new music with Miley Cyrus:
Kanye responded with a thread accusing Grande of using him for self-promotion while stigmatizing his mental illness. In a since-deleted tweet, Kanye wrote:
"All of this foolishness weighed on my mental health so @ArianaGrande you know I got love for you but until you're ready to really make sure everyone's ok don't use me or this moment to promote a song."
According to a timeline posted on TMZ, Grande responded with her own since-deleted tweet:
"with all due respect, i don't need to use anyone to promote anything. period. i was making a comment ab what men were doing at the time vs. women. it was a joke which i understand now was probably insensitive. i apologize if i was in any way triggering and hope u feel well today."
It's hard to say how much any of this factors into what Davidson posted on Instagram except that he got involved in the back-and-forth at some point as well, decrying those who would "point fingers" at Kanye, possibly meaning Grande:
Shortly afterward, he posted that he "didn't want to live on this Earth anymore."
However, Davidson's post probably has less to do with Kanye, or even Grande, as it does with drama-hungry fans who use social media as a tool to bond through both mutual fandom and tag team bullying.
This isn't the first time Davidson has posted about suicide in conjunction with social media bullying. Just after he and Grande called off their engagement, Davidson called out the fans of Grande who were harassing him online: "I just want you guys to know. No matter how hard the internet or anyone tries to make me kill myself. I won't. I'm upset I even have to say this."
Grande herself has pled with fans to "be gentler" with Davidson.