Peeple, the app you will someday be able to use to review human beings, is hiring. Co-founder Julia Cordray sent out a help wanted announcement on LinkedIn today that doubled as an acknowledgment that some aspects of Peeple were "ill-conceived."
In her post, Cordray said she and co-founder Nicole McCullough are looking for a chief technology officer. They're also announcing that the app is now "100% opt-in," like every other social media platform in existence:
We are humbled to admit that previous versions of Peeple's policies were ill conceived and after listening to the outpouring of feedback that was shared with us, both positive and negative, we've made significant changes to those policies and the platform overall:

First, the platform is 100% opt in – other people will not be able to create a profile on your behalf and especially not without your permission
And second, users will be able to review all content posted about them with the option to reject any content that they deem unacceptable – for any reason. We recommend you create a balanced profile of yourself in our platform that shows you as a normal person with areas you can improve on as expressed by the recommendations people give you.
Third, you can deactivate your account at any time
We've always meant for Peeple to be all about positivity and think that these changes can bring us closer to achieving that goal.
It is important to note that the platform to date has always been in beta specifically for this reason - so that we can allow users to help us fine tune our policies and the overall user experience. We aim to create a world class user experience.
As one Twitter user noted, Cordray originally used a photo of the Dalai Lama as the header image for her post, before quickly changing it after several commenters angrily pointed it out.

G/O Media may get a commission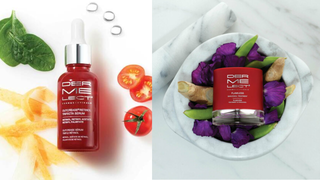 Save $19
Retinol Renewal Kit
There's also the issue that an app called Peeple already exists.
In any case, while it's increasingly unclear what this thing is, what it's meant to do, or what it's supposed to look like, if you want to work there, you can do that now.
---
Contact the author at anna.merlan@jezebel.com.
Public PGP key
PGP fingerprint: 67B5 5767 9D6F 652E 8EFD 76F5 3CF0 DAF2 79E5 1FB6
Image via Peeple