Last week, to a resounding cry of "Why the hell would you ever do this?", a Canadian startup announced it is building a "Yelp for people" called Peeple. In a petulant essay on LinkedIn, the app's co-creator says the universally negative reaction to Peeple is proof the world needs it. Somehow.
Peeple cannot be opted out of, and as long as someone has your cell number, they can leave a review about you. Its inventors, Julia Cordray and Nicole McCullough, insisted to the Washington Post that the purpose of the app is to leave positive, constructive reviews. They said at the time that if someone is not registered for the app, their profile will only show positive reviews, and that negative reviews will always live in limbo for 48 hours to give the parties time to work it out: "If you cannot turn a negative into a positive the comment will go live and then you can publicly defend yourself."
While it's certainly nice that high school students wishing to torment each other will have another tool at their disposal, the reaction to Peeple from adults was pretty much universal horror and disgust. McCullough and Cordray first responded by putting up—this is real— an "Ode to Courage" on their site, congratulating themselves for making something everyone hates:
An Ode to Courage: Innovators are often put down because people are scared and they don't understand. We are bold innovators and sending big waves into motion and we will not apologize for that because we love you enough to give you this gift. We know you are amazing, special, and unique individuals and most likely would never shout that from the rooftops. The people who know you will though…they choose to be around you and in your life and support you even when you don't like yourself. We have come so far as a society but in a digital world we are becoming so disconnected and lonely. You deserve better and to have more abundance, joy, and real authentic connections. You deserve to make better decisions with more information to protect your children and your biggest assets. You have worked so hard to get the reputation you have among the people that know you. As innovators we want to make your life better and have the opportunity to prove how great it feels to be loved by so many in a public space. We are a positivity app launching in November 2015. Whether you love us or our concept or not; we still welcome everyone to explore this online village of love and abundance for all.
In an essay published Sunday on LinkedIn, Cordray says she's received "death threats and extremely insulting comments," all because people misunderstood her extremely innocent, positive, and loving app for ranking people as though they're inanimate goods and services. She now claims that there is no way to even leave a negative review, and no 48-hour waiting period to take it down, should one slip through:
Since the interview with The Washington Post, I've received death threats and extremely insulting comments aimed at me, my investors, and my family on almost every social media tool possible. I hope now if nothing else by watching me you can clearly see why the world needs more love and positivity.

Here's the catch. I can't delete any of them. They are there forever for the world to see.

That's not the world I want to live in and neither should you.

I have surrounded myself with positive people for 34 years and I don't plan on changing it now.

That's why Peeple is focused on the positive and ONLY THE POSITIVE as a 100% OPT-IN system. You will NOT be on our platform without your explicit permission. There is no 48 hour waiting period to remove negative comments. There is no way to even make negative comments. Simply stated, if you don't explicitly say "approve recommendation", it will not be visible on our platform.

I want the world to be positive and this is how I'm going to inspire it by creating the world's largest positivity app.
G/O Media may get a commission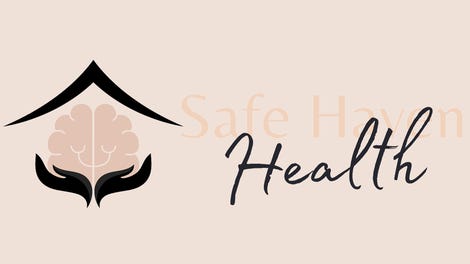 Addiction counseling
Safe Haven Health
It's almost as though being ranked, rated and judged by near-strangers on the Internet is a ... bad thing?
There's also a new theory circulating that Peeple was, basically, a hoax or a prank gone wrong, which, frankly, would be the best-case scenario here.
Update, 2:45 p.m.:
Cordray posted a follow-up on LinkedIn Monday, claiming that fake Twitter accounts pretending to be her and McCullough are abusing other users:
All Twitter accounts that include Julia Cordray, Nicole McCullough, and our app name Peeple are fake accounts. We have only ever had @peepleforpeople and have removed it off of Twitter as we felt that Twitter is a place for abuse not business and they don't do anything to protect it's users. All of our fake Twitter accounts are up and abusing all of you using Twitter and for that you will have to address Twitter. Be the change you want to see in this world.

Twitter we welcome you to fix this at any point but even after us notifying the police and experiencing death threats you still don't care. Shame on you Twitter.
She appears to be referring to this account:
---
Contact the author at anna.merlan@jezebel.com.

Public PGP key
PGP fingerprint: 67B5 5767 9D6F 652E 8EFD 76F5 3CF0 DAF2 79E5 1FB6
Image via Peeple