Houston megachurch pastor Joel Osteen, who failed to open his doors to the thousands displaced by Hurricane Harvey last week until he was roundly shamed on social media, has got some big supporters. He also doesn't have time for haters.
The Washington Post reports that on Friday, Tyler Perry posted a message to his Facebook page in which he explains why he is sending a quarter of the million dollars he has pledged to help hurricane victims directly to Osteen's church. He knows the Osteens personally:
"I know there's been some controversy about Joel Osteen and him not opening the doors of the church. Let me tell you something: Joel and Victoria are amazing people. There's no way they would lock people out of the church and not let people in for shelter. There were some safety concerns. I spoke to them on the phone, and it all made perfect sense to me."
Perry insists that he wants the money to go to people he trusts who can make the most use of it on the ground. He will be giving another $250 thousand to Beyoncé's pastor, Rudy Rasmus, who Beyoncé is also organizing her donations to Houston with.
Osteen thanked Perry on Twitter:
G/O Media may get a commission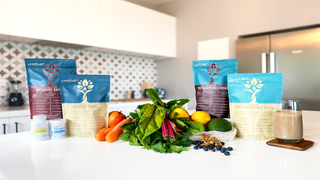 And then on Sunday he took to his favorite platform: the pulpit.
People reports that Osteen used his first service since the storm to defend his decision to not open Lakewood to those in need, saying that the church's floodgates were at their limit:
"Without the floodgates we wouldn't be here tonight. The water started to recede, I guess, maybe Sunday night — slowly, maybe early Monday morning. And we felt like it was safe to start taking people in Tuesday," he said. "Had we opened the building sooner and someone got injured — or perhaps the building flooded — and somebody lost their life, that would be a different story."

He added: "I don't mind taking the heat for being cautious, but I don't want to take the heat for being foolish."
Osteen asserted last week during an interview with the Today Show that if the city had asked Olsteen to open the church in the first place, concerns about the floodgates wouldn't have been enough to keep them shuttered. But the city didn't, okay? On Sunday, Osteen rejected the world's judgements, because he doesn't have time for all the negativity online (that essentially forced him to turn his church into a shelter):
"It's easy for people … for somebody from a distance to make judgements without having all the information," he told the congregation. "Some people that don't have the facts — and people that don't wanna have the facts — will continue to try to stir things up."

He added: "I don't let any of that social media, I don't let it bother me one bit. I don't pay any attention to it. I never read a negative comment. If you let social media run your life, you'll never fulfill your purpose."
Haters gonna hate when you have issues with your floodgates.