In a ruling as unusual as it is heartening for wage advocates, a Papa John's franchise owner has been sentenced to 60 days in jail for wage theft.
Abdul Jamil Khokhar pleaded guilty to failure to pay workers at his nine Bronx, NY Papa John's locations overtime back in July, but his jail sentence was only handed down this week. In addition to the 60-day sentence, Khokhar has been ordered to pay $280,000 in penalties and $230,000 in restitution to the 300 current and former workers that the office of New York Attorney General Eric Schneiderman says he stole from. The case against Khokhar states that he actually went so far as to create fake employee names on the company's timekeeping system, as well as filing fake tax returns. While Khokhar himself pleaded to the misdemeanor of failure to pay wages, his company, BMY Foods Inc., pleaded to the felony of falsifying business records.
Schneiderman himself was very clear on the reason Khokhar was headed to jail in a statement released Monday:
"Wage theft is a crime and a Papa John's franchisee is now going to jail for cheating his employees and trying to cover it up," said Attorney General Schneiderman. "My office will do everything in its power to protect the rights of New York's workers and make sure that all employers – including fast food restaurants – follow the law."
Wage theft is a common problem within the restaurant industry, with numerous lawsuits and rulings on the subject taking place with almost clockwork regularity. By far the most common form of accusation is a failure to pay overtime. Despite the fact that this is not the first case that ultimately found in favor of the plaintiff, this is the first instance I can recall where the owner was actually sentenced to jail time for wage theft. The fact that a state Attorney General would seek jail time for wage theft has to be encouraging for labor advocates, although this seems like less of a widespread trend and more of a particular goal of Schneiderman himself, who has actually pursued wage theft judgments against multiple New York State Papa John's locations this year alone.
It's important to note that this does not apply to Papa John's as a corporation, but simply the Bronx restaurants owned by Khokhar. It's unclear how the National Labor Relations Board's currently-challenged 2014 ruling that franchises and their corporate partners constitute joint employers might apply to a case like this going forward, but regardless, it doesn't appear to apply here. In a statement from July, Papa John's had the following to say about the case:
"These allegations do not reflect our position as a company. We have a strong track record of compliance with the law," the spokesman said in a statement. "We do not condone the actions of any franchisee that violates the law. This particular franchisee has divested itself of most of its restaurants and is in the process of exiting the system. We will continue to monitor the situation closely and take appropriate action."
G/O Media may get a commission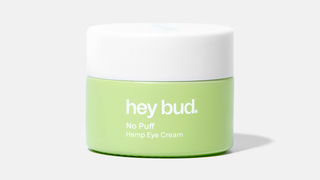 15% off
Hey Bud - No Puff Hemp Eye Cream
Those looking for some schadenfreude related to Papa John's founder John Schnatter will just have to content themselves with the knowledge that his company's pizza tastes like cardboard soaked in brackish tidewater topped with the dairy equivalent of a lanced boil.
Image via Susan Montgomery/Shutterstock.
---
Contact the author at WilyUbertrout@gmail.com or on Twitter @EyePatchGuy.