What if GoT was a 90s adventure fantasy show à la Xena? Then it'd even radder, according to this very enjoyable cut of the opening credits. The only thing that would make this more awesome is if there was a little bit of the actual show included — like they did with the Breaking Bad one.
If it had been a sitcom, we'd get to hear the audience boo when Joffrey walks in, and then cheer when Tyrion slaps him — it'd be the greatest. Someone do that, please. But since we're in the adventure fantasy show genre, here are some ideas (with sitcom crossover appeal because it WAS the 90s):
Joffery and Tyrion make a bet: who can stack the most pigs? But things get complicated when a bandit army shows up with a new game in mind: pig stealing!
Jon Snow attempts to avoid kitchen duty by pretending he's sick, but when Ghost goes missing he has to make a hard choice: help find his wolf friend or own up to his lies? Dave Coullier guest stars.
Catelyn Stark's big night out takes a turn for the worst when she discovers that her favorite brooch has gone missing. A series of flashbacks reveal the sentimental value, before we discover it was on her dress all along.
Daenerys Targaryen loses her dragons, forcing her to wander the streets of Qarth, asking the townspeople "Where are my dragons?" Judith Light guest stars.
Jaime Lannister has the perfect evening planned: a date night with the fetching Baratheon twins. The only problem? They don't know he's dating both of them. Can Jamie keep his story straight when dealing with indentical beauties?
Stannis Baratheon sits silenty for forty eight minutes, grinding his teeth. Suzanne Sommers guest stars.
Brienne of Tarth is sure her new band, Summer Island Dreamin', will be just the thing to help her meet new friends. But can she overcome her stage fright in time for the big talent show? Jennie Garth guest stars.
Sandor Clegane is all set to take an epic roadtrip his way across the Seven Kingdoms, but can't seem to quite seem to leave the house. He discovers what he was searching for was really at home the whole time.
Your turn!
(Also, it appears with this, we might've reached Peak GoT. March 31st can't come soon enough.)
G/O Media may get a commission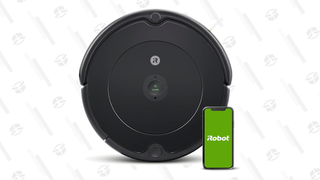 35% Off Black Friday Deal
iRobot Roomba 694 Robot Vacuum
[via Cheezburger]