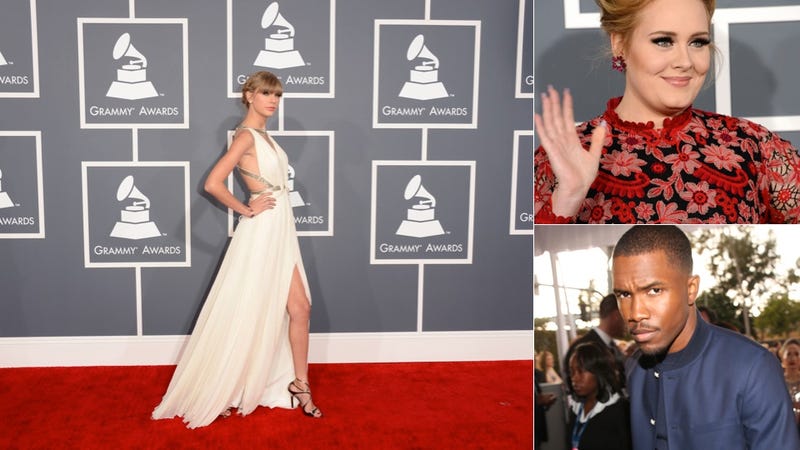 It's the Grammys! When famous people get drunk and then collect awards for being pretty, and the musicians who wrote their songs watch on the TV in Sweden. JK, it's a bunch of talented, attractive people hugging it out. And you never know what could happen, remember Adele's Rolling in the Deep performance last year? Shivers.
Plus, the outfits are always the best. Unfortunately, this year might be tamer now that breasts, buttocks, and puffy genitalia are banned. However, Lupe Fiasco is still bringing the funk. Are those those Vibram FiveFingers? What's happening?
The red carpet show on E! already started at 6pm EST, and the show itself starts at 8pm EST on CBS. For those of us who must do everything on our computers, it looks like you can watch it live here, is that working for everyone?
OK, let's rap!