Someone at Singapore L'Officiel has a gloriously twisted sense of humor. An editorial called "Balancing Act" spoofs the runway falls that have become ubiquitous over these last few seasons, as shoes have climbed skywards.
With a wink and a nod to the infamous Prada Spring/Summer 09 show, which featured the shocking sight of models in ridiculous platform heels tripping and falling all over the slick concrete runway, Singapore photographers Ivanho Harlim and Shysila Novita together built a spread that re-writes potential tragedy as tongue-in-cheek farce.
The ONTD FashinFags grabbed some scans — and I have to say, I'm laughing with them. The female model here is Sharon van de Pas, and the guys are Sahib A. and Bertie R.
G/O Media may get a commission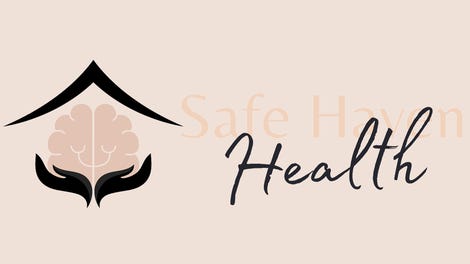 Addiction counseling
Safe Haven Health
I don't know that the shoot exactly carries off the impression of being at a runway show — pray tell, why are there only two men watching the proceedings in this empty white room? But the concept is clearly represented, and it's pretty funny.
Falling on the runway is reputed to be a career-ender, but that rarely actually happens. (Monika "Jac" Jagaciak fell at Hervé Leger — and then booked a debut spot at Calvin Klein. Katie Fogarty fell during her first trip out of the gate at Prada, and it has hardly set her back. Everyone recognizes that models generally don't fall because of their incompetence, but designers'.) As far as we know, nobody was actually hurt at the show L'Officiel is spoofing. Having a giggle when no persons or careers were injured seems devilishly irreverent and appropriately un-self-serious in the way that the best fashion magazines can be, not mean-spirited.
And from an aesthetic point of view, I love that this shoot shows how clothes move without resorting to some dumb concept that would inevitably involve making Sharon van de Pas jump. So is this officially a meme now? How delicious.
The best laugh-out-loud moment is when you realize that L'Officiel included the exact runway look that Katie Fogarty was wearing when she tumbled so badly she had to take off her shoes. It's quirky cosmic justice that this look should become emblematic of that fall, instead of Miuccia Prada's design chops.
See? Now who says fashion people are humorless.

Calamity Inspires Art, No? [ONTD]
Earlier: Top 10 All-Time Runway/Model Mishaps