For those who can't get enough of model dodgem, I took a trip through the YouTube to dredge up only the most interesting variety of catwalk pratfalls and near-misses.
1. Karen Elson closing the show at Zac Posen, Fall/Winter '08/'09
The culprits in this case were British supe Karen Elson's insane heels. Hers is practically the platonic form of a runway fall — she sinks to the ground inside her giant pouf of crinoline with all the tragic drama of Holly Hunter in that scene in The Piano. Bonus points to Caroline Trentini, who helps her up, and to front row guest P. Diddy, who breaks rank to offer a hand. Elson's smile shows she handled the fall with charm.


2. Jessica Stam at Chloé, Spring/Sumer '06
Canadian Jessica Stam took a tumble at Chloé in her chunky-heeled platforms. Her palms-down faceplant looks super painful, but she gets up, shrugs, and shakes her head a little, smiling ear to ear. Which is about the classiest thing one could do.


3. Everyone at Prada, Spring/Summer '09
This show deserves a special mention for the sheer number of runway pileups it caused. Prada's shoes for the season included little black knitted sockettes that were attached inside the shoe — but as any woman who's ever tried to wear heels with socks or tights before knows, if the sock starts sliding around on the slick leather of the shoe's interior, you're as good as sunk. (One tip for increased traction: gel insoles seem to grip the bottoms of socks better than most.) The models in this show proceeded under the conditions with all the elegance of puppies walking on marbles; some fell more than once.


4. Kamila W. at Vivienne Spring/Summer '07 and 5. Naomi Campbell at Vivienne Westwood Spring/Summer '94
Vivienne Westwood, who wastes no opportunity to style her show looks with 9" bondage fetish platform heels, has caused a few pros to fall over the seasons — most theatrically, Naomi Campbell and poor Kamila W. The British supermodel discusses her 1994 fall in an interview with David Letterman the following year; Dave is righteously indignant that nobody from the front row stopped to help her up, even though she was obviously in pain. I'm amazed she wasn't more badly hurt, and say what you will of Campbell, her professionalism in standing right back up and smiling is impressive.



These guys, on the other hand, from the NBC local affiliate? They can eat shit and die. Kamila was trying her best to negotiate fashion's highest heels — and a watering can filled with water (you can see it sloshing out onto the runway as she trips). Go to hell, snickering anchormen.


6. Milana Bogolepova at Dior Cruise '07
No list of runway misadventures could be complete without including my own icon, Milana Bogolepova! This gorgeous Russian's unfortunate stumble atop teetering heels at Dior Cruise has adorned my posts ever since Moe chose it out of some Google ImageSearch for "model slip" a year ago now. People say she had been drinking backstage. My kind of girl.


7. Tiiu Kuik at Oscar de la Renta Fall/Winter '04/'05
G/O Media may get a commission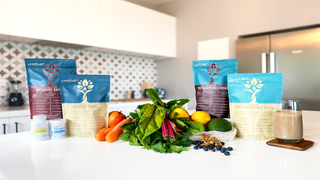 Tiiu goes too wide on the turn, and nicks the inside of her pants leg with her opposite foot as she overcorrects. Cue trip. It's just like that time you caught your shoe inside your super wide-legged pants and skinned both your palms outside the lunchroom in high school (or maybe that was just me?)


8. Monika Jagaciak at Hervé Leger Fall/Winter '09/'10

In case you missed it yesterday: this 15-year-old Pole has already mastered the runway fall. Righting herself with a smile — and protecting her dignity with a strategically crossed knee — is the essence of charming cool.


9. Iekeliene Stange opening at Marc Jacobs, Spring/Summer '07
Why, don't models ever think to remove their troublesome and dignity-endangering footwear onstage, you ask? When they have the presence of mind of Dutch supe Ikeliene Stange, they do indeed. Walking Marc Jacob's long, shiny-painted, downward-tilting, snaking Manhattan-shaped runway, Stange found the unworn soles of her flat sandals slipping on the paint and twisting off her feet. She tries first to right the shoes, then shrugs as if to say, Not my fault, Marc, and kicks them off as though there were nothing to it.


10. Abbey Lee's fall and Karlie Kloss's train at Rodarte, Fall/Winter '08/'09
Last September, before there was Prada, it looked like Rodarte had had the worst imaginable season for model mishaps in New York. Australian model Abbey Lee teetered a little in her shoes as she came down the runway, and as she was exiting, she fell flat on her face. Then, in the show's finale, Jourdan Dunn, Karlie Kloss, and Kasia Struss were all supposed to pose in their long chiffon gowns through a series of lighting changes, before the rest of the models would walk in a line through them to parade the show's looks again. Kloss hits her mark and stops, not realizing her train is trailing right across the runway where the other girls are going to have to walk. Struss just sort of stares at her, while Dunn, posed behind Kloss, inches closer across the runway, trying at first furtively, and then with real urgency, to kick the offending train out of the way. Finally, Sasha Pivovarova leads the line of other models out from the wings, and when she hits Karlie's dress she leans down, picks it up, and tosses it quickly out of the way. Problem solved.
Earlier: Fashion Week: Living The Nightmare In 6-Inch Platform Heels